Bengali actor Saswata Chatterjee was offered the role of 'Chandan Chatterjee' in the film 'Rocky Aur Rani Kii Prem Kahaani'. 'Chandan' , is the father of Alia Bhatt's character Rani in the film. However, he turned down Chandan's role. The character was eventually played by another Bengali actor, Tota Roy Chowdhury.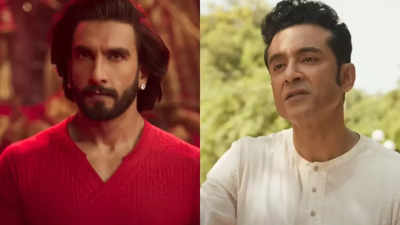 It is not possible for Saswata to act in this role without learning Kathak.
The actor admits that saying 'no' to Karan Johar is the biggest regret of his life. The success of the film only increased his regret. He also said that it was not possible for him to learn kathak dance in just one month. Because he has never acted in a dance scene. So he felt that saying 'yes' was better than saying no, instead of acting badly.
The performances of 'Rohit Sen',' Bihari' , or 'Chandan Chatterjee', aka actor Tota, have impressed the audience. Because his performance as Alia's father in Karan Johar's 'Rocky Aur Rani Ki Prem Kahani' is now bringing huge success at the box office. He has won the praise of many people. Tollywood is naturally very happy with the success of this Bengali actor.
At the same time, Saswata is very happy as a Bengali actor with the success of Tota. Raj Chakraborty's first series, 'Abar Pralay, is releasing on August 11. There he is, returning as the brutal police offer him Animesh Dutta.