Zidane called a press conference to make the shocking announcement that he was leaving Real Madrid yesterday despite being contracted with Real Madrid until 2020! Zidane dropped this bombshell immediately after leading Real Madrid to their third Champions League win in three years!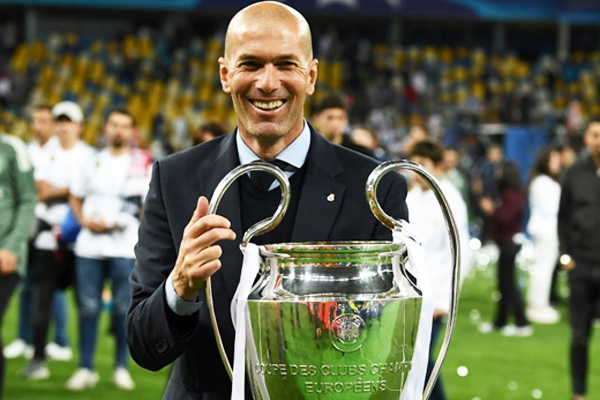 In his three years stint as the head coach of Real Madrid, he won three Champions league titles, one La-Liga title, one Spanish Super Cup, a couple of UEFA Super cups and a couple of Club World Cups!
Zidane said during the press conference that the club needs change to keep winning and that with him at the helm it would be complicated to keep winning!
Real Madrid will need to find a coach who is capable of filling in the shoes of Zidane while solving the problems around the future of Cristiano Ronaldo and Gareth Bale. Both Ronaldo and Bale's comments where they have hinted towards an exit seems to have put everyone on the backfoot.
This decision might also have been taken by Zidane as halfway through the season, when Real Madrid's season was going downhill, tongues started wagging about replacing Zidane and about the best candidates to replace him! Zidane realized that inspite of what he achieved in Real Madrid, he constantly had to deliver, which was a source of huge stress for him, which in turn might be the primary reason for him to call time on his coaching career with Real Madrid.