Each year, on Ashadha Shukla Paksha Dwitiya, the Rath Yatra is celebrated. The whole world celebrates the Chariot legendary Festival, which originates at the Shri Jagannath Temple in Puri, Odisha. Niladri Bije is considered to be the most interesting and last ceremony of the Jagannath Rath Yatra. The ceremonial return of Lord Jagannath and his siblings to the main temple at Goti Pahandi after visiting his aunt's house is known as Niladri Bije. Along with His siblings, Lord Balaram and Devi Subhadra, Lord Jagannath leaves the Shree Jagannath Temple and spends nine days on vacation in their aunt's house, or "maasir bari," at the 2.6 km distant Gundicha Temple. Lord Jagannath does not take His wife, Goddess Lakshmi, along with Him.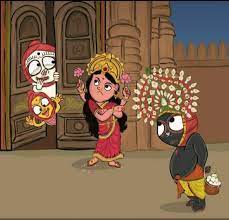 Sri Mandira' is the name of the Shree Jagannath Temple in Puri. Devi Lakshmi is signified by the initial "Sri," and Srimandira signifies that Lakshmi is the main goddess. Goddess Lakshmi waits for her husband, Lord Jagannath, to come back to the Srimandira as Ratha Jatra separates both. On the fifth day of the Ratha Jatra, She visits the Lord as she misses Him. The celebration of the occasion is Hera Panchami. Hera signifies 'to see', whereas Panchami signifies the 'fifth day'. On the Ashadha Shukla Shashthi tithi, the Hera Panchami celebration proceeds to be carried out. In the Gundicha temple, where Lord Jagannath is present along with Balaram and Subhadra, Goddess Lakshmi decides to make a visit, but Goddess Lakshmi, feeling ignored and enraged at her husband's joy with His siblings, feels jealous and angry and wants Him to teach him a lesson for disobeying Her.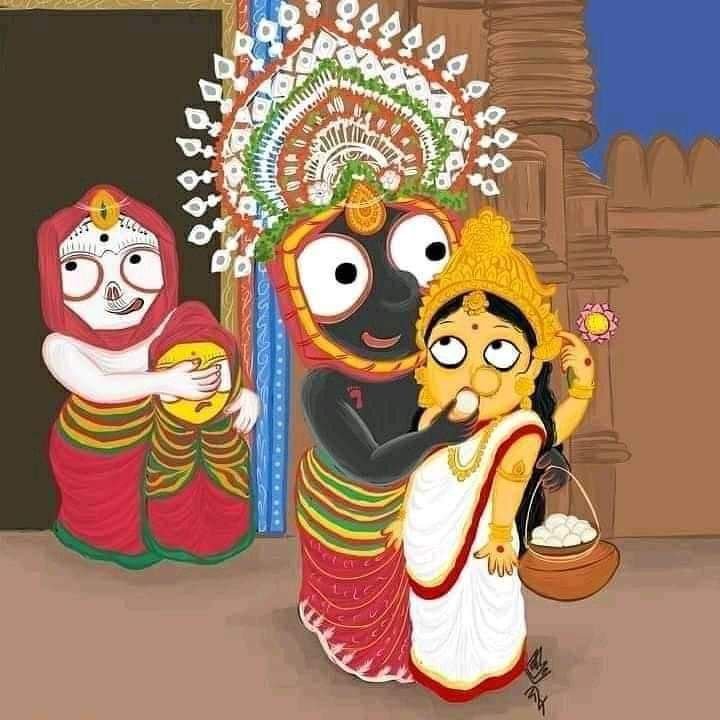 In front of the temple, Lord Jagannath and Laxmi engage in a fight. Balaram and Subhadra are allowed to enter the Shri Mandir once they arrive from her aunt's home, but when Lord Jagannath tries to enter, Devi Lakshmi slams in the door and stops him from entering the temple. He has to spend three days outside. 'Maan Bhanjan Leela' is another name for this leela. After that, however, in order to gain Goddess Lakshmi's acceptance and regain entrance, Lord Jagannath offers Rasgulla as a pleasing gift. Each year, in front of Jagannath Temple, an enormous festival commemorating the Rath Yatra takes place across India. This Festival is named as 'Rasgulla Diwas'.