There is a myth that has been around for a long time which states that 'No two girls can be best friends let alone being a gang.' This has been predominant in Bollywood films which have mostly portrayed boy-girl friendship, boy-boy friendships but not the girl-girl friendships. So, to break this myth, Shashanka Ghosh is set to hit the box office with his new film "Veere Di Wedding".
Starring Kareena Kapoor Khan, Sonam Kapoor, Swara Bhaskar and Shikha Talsania, the movie is a story about four friends going through different phases in their lives.'Veere Di Wedding' happens to be Kareena Kapoor Khan's comeback film post her baby Taimur's birth. According to Kareena, "This is probably India's real chick flick. It's about four girls, four friends, who come together for my (character's) wedding. It's really interesting and fun. You watch it all the time in the west, but nobody really has the courage to really make a chick flick here,"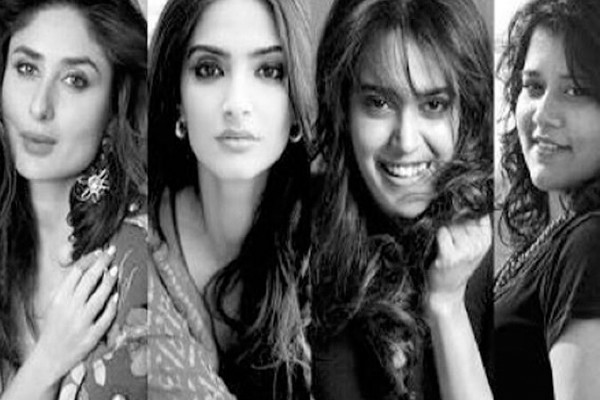 By the looks of it, the movie will spell out 'girl power' loud in every sense!