On May 23, 12 students of Bardhhaman University participated in a sports competition named 'Khelo India' at Gautam Buddha Nagar in Noida, Uttar Pradesh. Among them is Tuhina Maity, a girl from Kachua village in Polbar. Tuhina is studying education with honours at Chandannagar Government College. Along with her studies, she is also continuing to play kabaddi. Recently, after getting a chance at the Bardhhaman University Selection Trials in Kabaddi, she participated in the East Zone Inter-University Kabaddi Games in Odisha, where they won as the team champions. Then she participated in the All India University Games in Haryana. Then, in the "Khelo India' Kabaddi University Games, Tuhina and her classmates won the bronze by defeating Durga University in the quarterfinals by 7 points.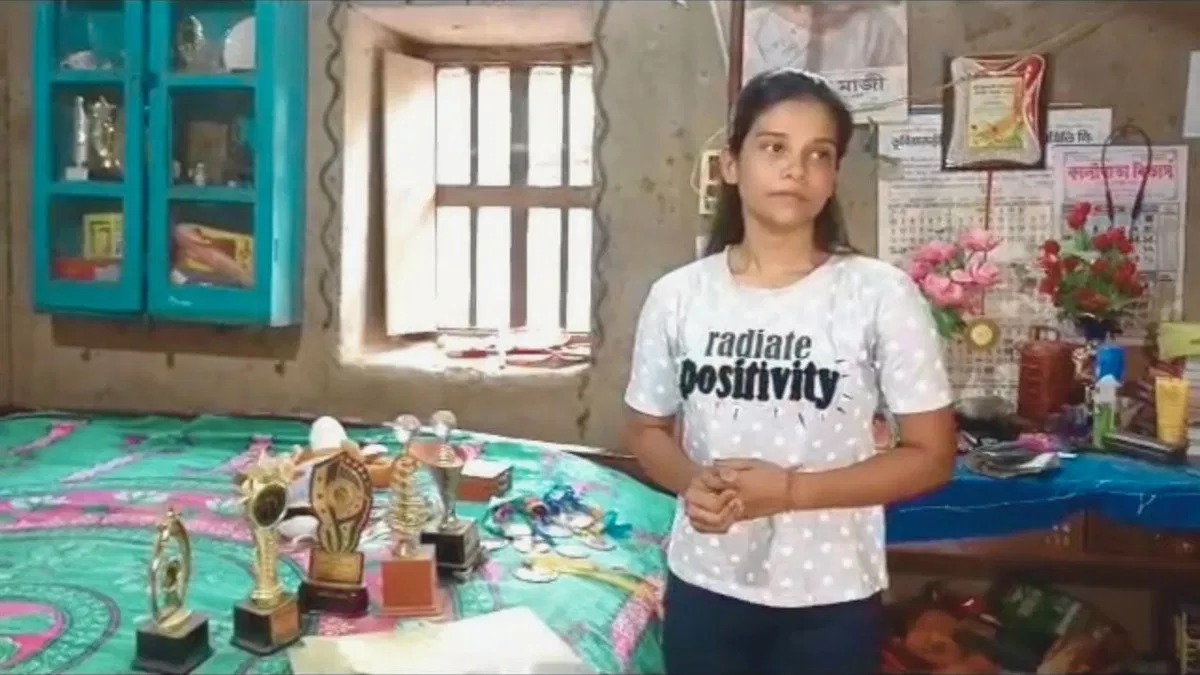 Tuhina, in classes 3-5, first played gymnastics at the local Kaliyara Shakti Sangha Club. After that, she started playing kabaddi in sixth grade. Recently, Tuhina played kabaddi for the Chandannagar Hatkhola Sapta Sammelani Club and practises there. She played two national school games and one junior open national game. She has experience playing at the national level. Earlier, she won multiple games and awards.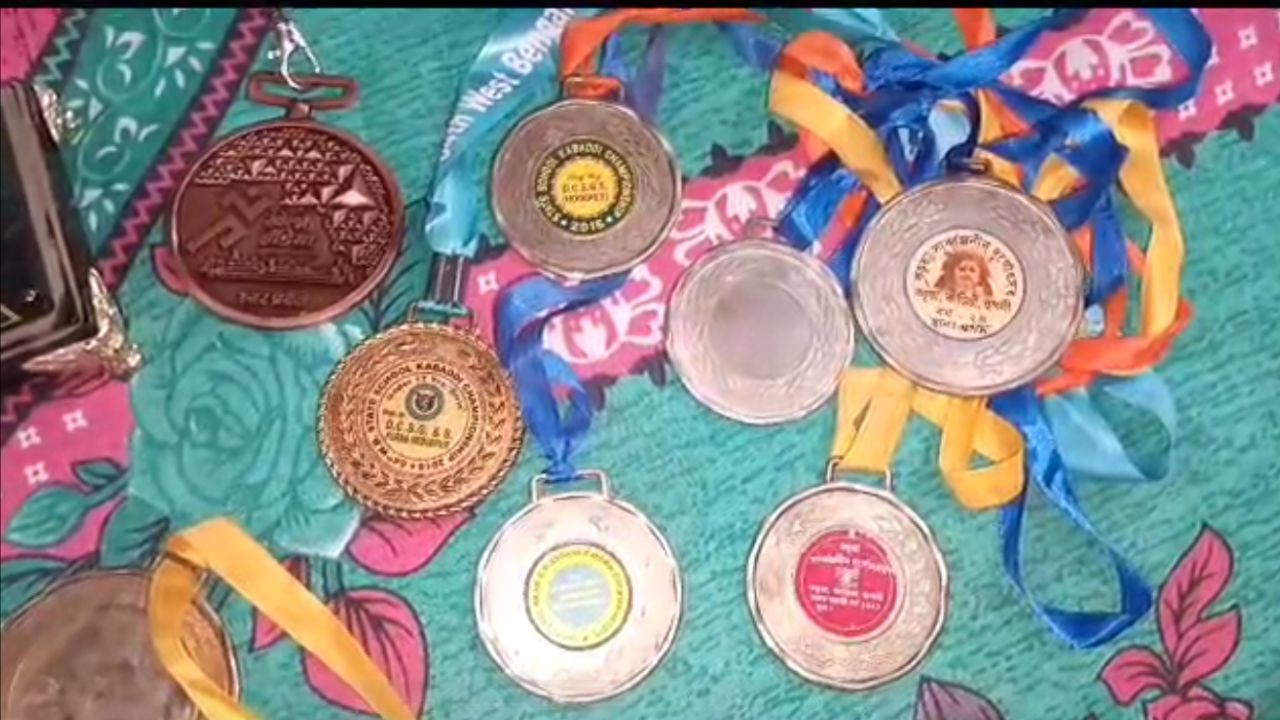 Since childhood, Tuhina has seen poverty in her family. Her family somehow spends their days in an asbestos-mud house. Her father, Montu Maity, works in a gold shop. He runs a family with two children, a wife, and an elderly mother. Though they got a government house, Tuhina's father could not complete it due to a money shortage. So, Tuhina wants to change this picture of life through hard work. Her mother, Manasi Maity, was by her side from the beginning. She wanted her daughter to choose sports as a career and become a player when she grew up. She used to take her daughter to play in the field every day, against her father's wishes.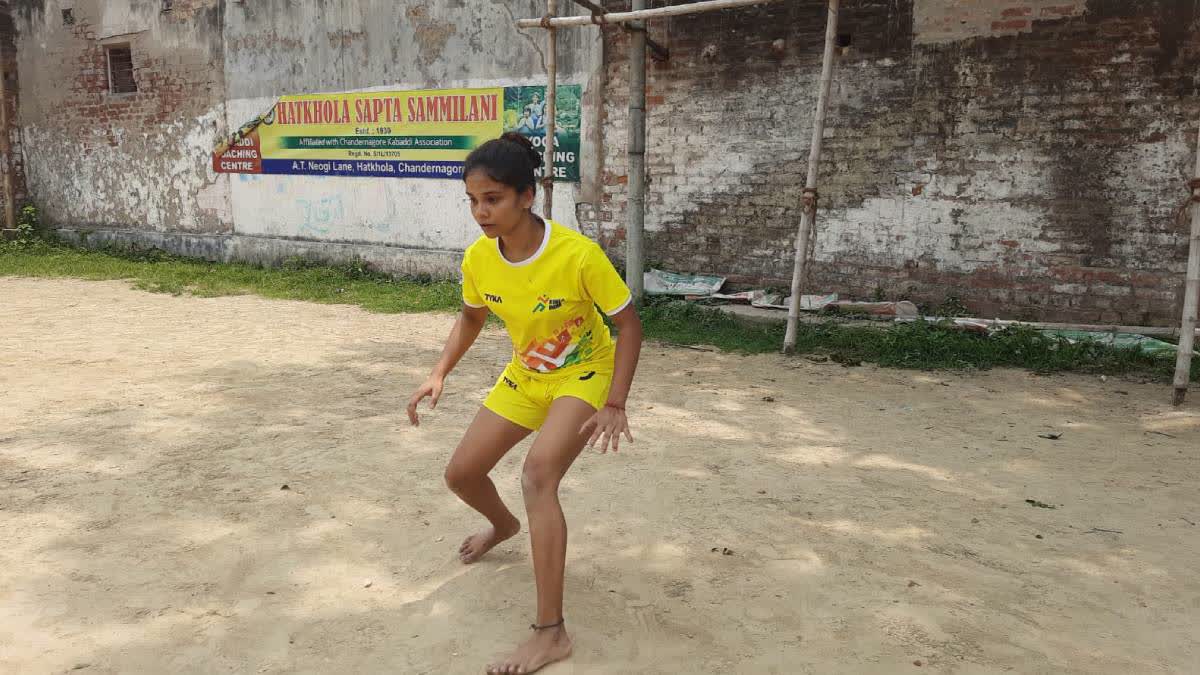 Tuhina's mother said, "Initially, no one supported my decision about her playing sports. Her father thought that she would suffer in her studies. But the girl was stubborn. She continued her studies along with sports. At first, many people raised objections, but now they are full of praise after seeing the girl's persistence and success. If she gets a government job, she can focus more on the game."
Khelo India Bronze Winner Tuhina said, "If I worked harder, maybe I could have become first like the Haryana team. It is very difficult to continue studying and playing from here. My family's financial condition is very bad. I want to get a good place in the Asian Games. Also, I want to get a job to stand on my own two feet. "