The most awaited festival of year for Kolkata is here. Durga Puja is one such festival which flares up the cultural essence of every Bengali, no matter whichever part of the world they are. It is a four day long festival to celebrate the victory of goddess durga. A festival that is celebrated by different names like Navratri, Durgotsav, etc Durga Puja holds a very special place in a bengali's heart, especially if the person is from Bengal.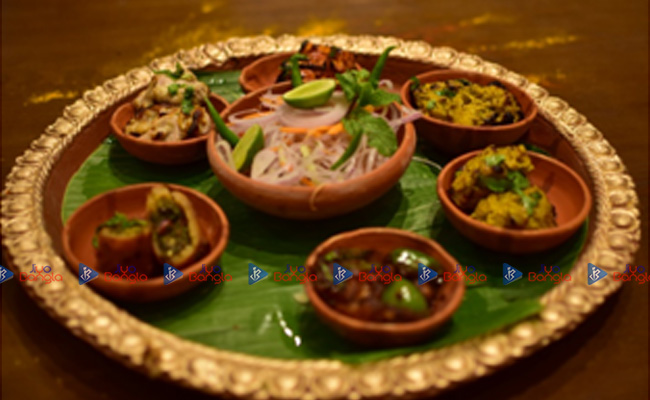 As they say, "You can bring out a Bengali from Bengal but not Bengal from a Bengali".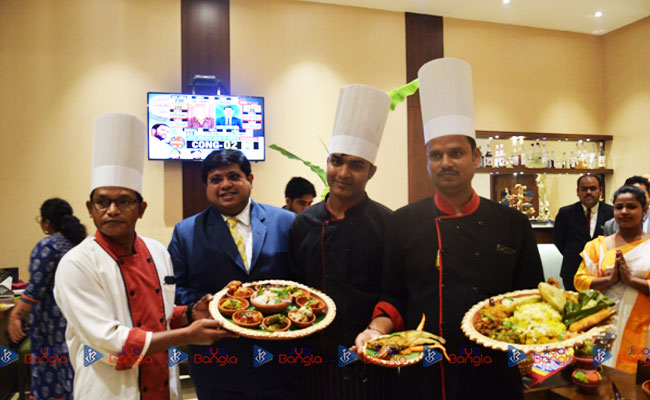 All Bengalis are foodies! And this drive takes a high during this time of the year. Kolkata becomes a paradise for all the food lovers. Hotel Golden Tulip in Kolkata has lined up a luscious menu for their guests this puja. Hotel Golden Tulip is all prepared to fulfil your cravings with the most delightful range of Bengali cuisine.
Last evening, they launched their pujo special food menu in a ceremony held in their restaurant "Anti Pasti". The ceremony was embraced by the general manager of the hotel, Mr. Sumanto Maity who on asking about their puja preparations mentioned that the buffet will have many dishes which are now forgotten by many.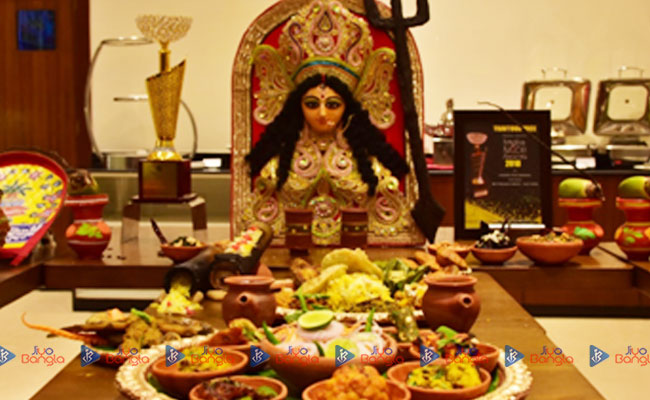 Hotel Golden Tulip, Kolkata has lined up a mouthwatering spread this puja season. Anti pasti, the restaurant of Hotel Golden Tulip, is ready to welcome its guests with an Aam Pora and Gondhoraj Lebur Sorbet & Ghol as mocktail, accompanied with appetizers like Chingri Bhora Kakrol, Mangserchop, Pur Bhora Bhetki ,Mourola Machar Piyazi etc and then dip into Jhuri Aloo Bhaja, Jhinge Aloo Posto, Pulao Rajnandini, kadai shutir kachori and Narkeli Cholar Dal to name a few. Each day will be a different delight in buffet menu during pujas.
The non-vegetarian mainstays include Mutton Biryani,Kochi Pather Jhol,Chingri malai Curry , Parshe Jhal,Parsley chicken etc.The favourites play a key role in the menu planning these days.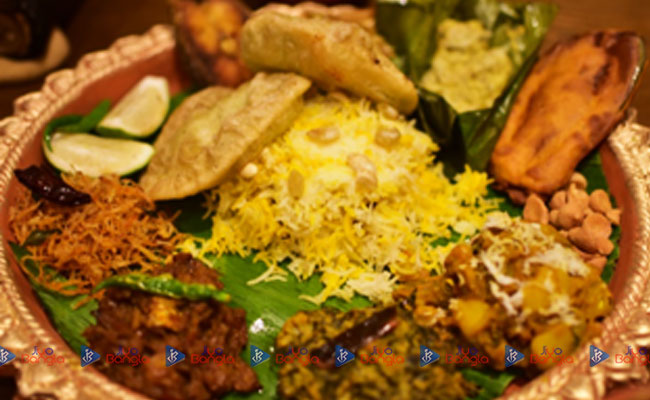 No Bengali feast is complete without desserts and hence the restaurant has attempted fresh variations like Darbesh, KachaGolla, Amsotto Sandesh, Sorbhaja etc.
Price: Rs. 899 AI for a single buffet
Availability: Lunch and dinner
Timing: 12:00 to 3:30 pm; 7:00 p.m. to 12:00 midnight
Address: Antipasti,DD19,Plot No 8,Sector 1,Salt Lake City,Kolkata-700064
Contact: 9073310023 / 033-71232425 / 9073353595