The history of the ceremony dates back to the 16th century in England when patrolling segments were recalled back to the castles. Initially, the ritual was called "watch setting" and took place during sunset when one round of bullet is fired with the "evening gun".
In 2008 the first international band, the First Battalion Royal Malay Regiment performed when it was helping the mounting guards in London to guard the palaces.
In India, the beating retreat is a legacy of the British rule in India. Right after the Republic Day celebrations culminate o January 29. The program is organized on the evening of January 29 by Section D of the Ministry of Defence. The three wings of the Indian Military, The Army, Navy and Air Force participate in the event along with pipe bands of the Army and formation bands of the Central Armed Police Forces and Delhi Police. The venue, the North and South blocks of the Rashtrapati Bhawan at Raisina Hills, in close proximity to the Vijay Chowk ad Rajpath.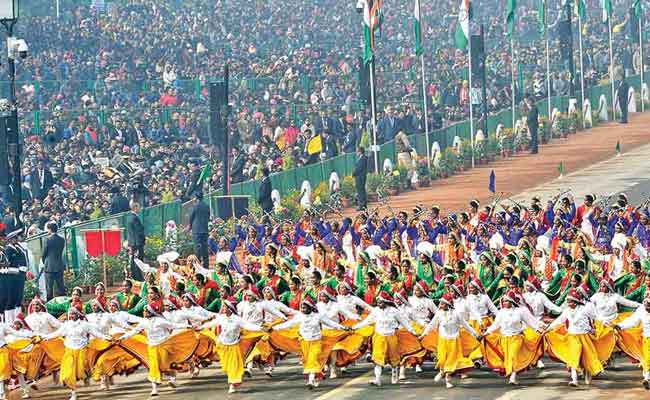 The ceremony began in 1950 when Queen Elizabeth along with Prince Philip visited India for the first time after Indian Independence. Prime Minister Jawaharlal Nehru the requested Major G.A. Roberts, an officer of "The Grenadiers" to put up an innovative show to honor Elizabeth's visit. Major Roberts along with the massed bands displayed something spectacular, never performed before. The bands performed with pipes, drums, bugles, and trumpets consisting of performers from different regiments, while the President of India unfurls the flag of India.
In present-day India, the President of India graces the occasion as the chief guest. The President is given the National salute by the Brigade of Guards by their fanfare trumpets. The bands march to several popular tunes. In 2016 for the first time in the history of the "Beating Retreat", members of the Central Armed Police forces and the Delhi Police performed in the event. The program comes to an end when the buglers perform the "bugle call for sunset", and the National flag is slowly lowered. The event ends with the bands retreating to the tunes of Md. Iqbal's "Sare Jahan Se Achha". Once the band crosses The Raisina Hills, a spectacular display of illumination takes place.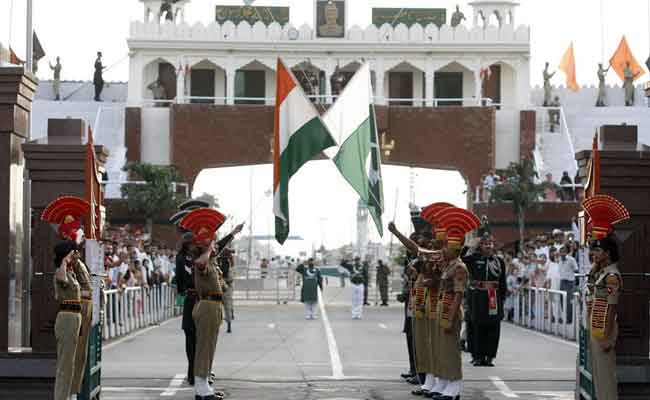 The essence of "Beating Retreat" is further displayed by daily military practices at the Wagha border, Amritsar where India and Pakistani security forces close the ceremony with the "lowering of the flags".