If you, too, have spent your childhood in a pair of converse or sneakers, you already know how comfortable these shoes are and how they make a statement piece of accessorize. Chic co-ordinates, breezy dresses or micro-minis- anything would look sassy if it is paired with the right footwear. As the altheisure trends find more lovers and we keep putting comfort first, one thing is for sure- sneakers are here to stay!
Occasions and events come and go, and we always push ourselves to wear heels to glam up the look. Heels are definitely extremely chic and gorgeous but they have cons as well. They do make us worry to get sore feet and also not every one of us is comfortable in wearing heels. So what if we tell you, that you can style a pair of sneakers with almost anything, and rock it at any party. You just need to style it the right way with the right outfit.
Whether you're headed to work or to drink with your friends or just to run some errands, we are here to show you why sneakers are your outfit formula anytime you want!
1.Sneakers can be styled with t-shirt dresses and even flared as well as body fitted dresses. White sneakers go with pretty much every outfit. You can add a jacket or a coat and accessorize with earrings to complete the look.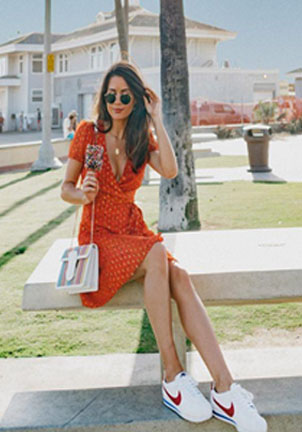 2.If you are not into vibrant colors, you can even pair sneakers with a white shirt with embellished or flared sleeves and black patterned cigarette pants. You can even add a jacket or blazer, if you want. This would give you an off-beat work day outfit.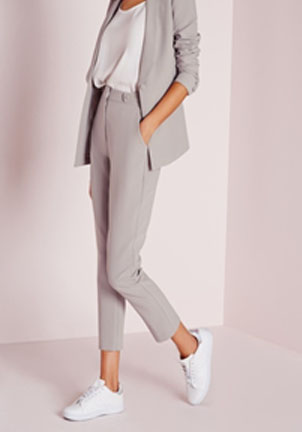 3.White sneakers are quite easy to style but colored sneakers on the other hand, are a bit tricky to create a look with. So here we are to solve your problem- pair your funky, vibrant sneakers with your otherwise subtle outfits, to make it fun. For example, if your sneaker red in color, pair it with, maybe a white top-blue jeans or a white or off-white dress!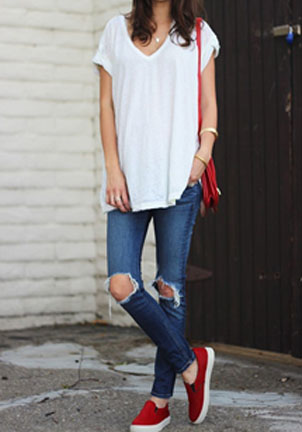 4.A simple t-shirt or crop top paired up with chic pants can look sassy and be comfortable at the same time. This outfit is perfect if you are going for shopping or movie or even just to hang out with friends. Co-ordinates with sneakers can also be perfect outfit for casual meet-ups as well as for travel purpose.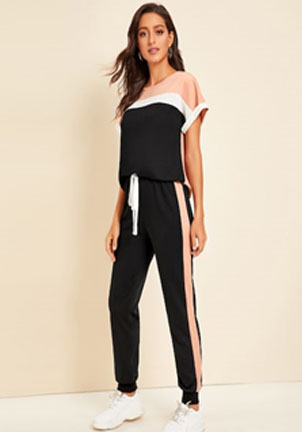 5.Sneakers can be your fashion friend even for evening occasions- be it a dinner date or a party or a wedding. Style your sneakers with one-and-done maxi or tea-length dresses- be it floral or printed or solid. Mid-length skirts also go well with sneakers.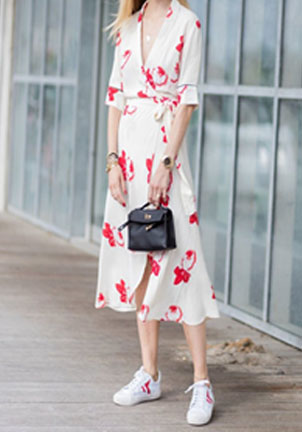 6.Addition of a sneaker will have you giving enviable cool girl vibes at the party. Another trend that you should definitely give a try is sneakers with lehenga! Bollywood diva, Deepika Padukone ditched her heels for comfy white sneakers at her Mumbai reception and became the coolest bride ever. You can, too, sport a lehenga with sneakers and dance your heart out without worrying about tripping over!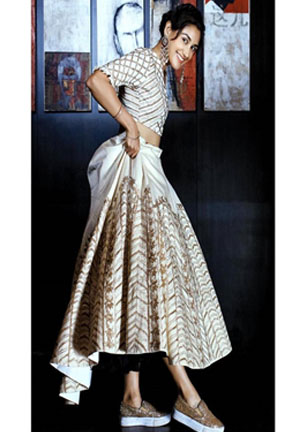 To get yourself a cool pair of sneakers, make sure to visit your nearby MBazaar store: https://www.mbaazar.in/