Kolkata, is one of few city which is infused with tradition & culture. It is the harmonious meeting point of every religion. Almost all religion has places of worship in this city. Among all there's a very famous temple named Pareshnath Temple, one of the religious shrines of the Jain community. The most of the Jain temples prohibit the entry of non-Jains, but the biggest and grandest of them all — the Pareshnath Temple — has no such restrictions.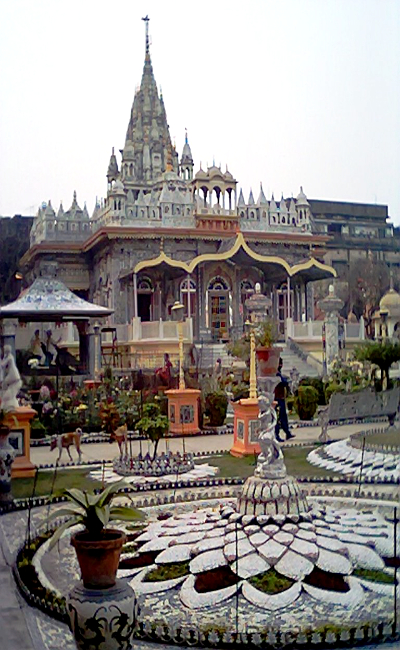 This temple is located in Badridas Mandir Street,Maniktala. A little further from Maniktala, Badridas Mandir Street is on the way to Gauri Bari. In 1867, Rai Bahadur Badridas Mukim of Shrimal Jain community had built the temple. Kalyansureshwarji Maharaj was in-charge of establishing the temple. Badridas was revered with Roy Bahadur and Mukim honour by the then Viceroy Lord Mayo. He was the son of Kalkadas. They belonged to the Shrimal Jain Community. He under the guidance of Kalyansureshwarji had setup the temple.

The Pareshnath temple basically has four parts. Shitalanath Temple is named after the tenth Tirthankar Shitalnath , Chandraprabhuji Temple named after 8th Tirthankara, Dadawadi Temple i.e. The fourth tirthankar known as Dadabari, contains the footprint of Jain saint Jin Dutt Kushal Suri.
This temple is dedicated in the name of Lord Pareshnath. Jains in this temple worships the 23rd Tirthankara Lord Pareshnath.

This temple is one of the major Jain pilgrimage site in Kolkata and the whole of Bengal. The entire temple is divided into four main temple. Lord Shitalanath is in the sanctum sanctorum of the temple which is worshipped as a diamond encrusted forehead. The Dadabari temple is named after Mahavira, who is the last Jain or 24th Tirthankar. The interior of the temple premises is exquisitely crafted and centuries old ancient architecture remains a wonder even today. There are numerous artifacts of craftsmanship throughout the temple.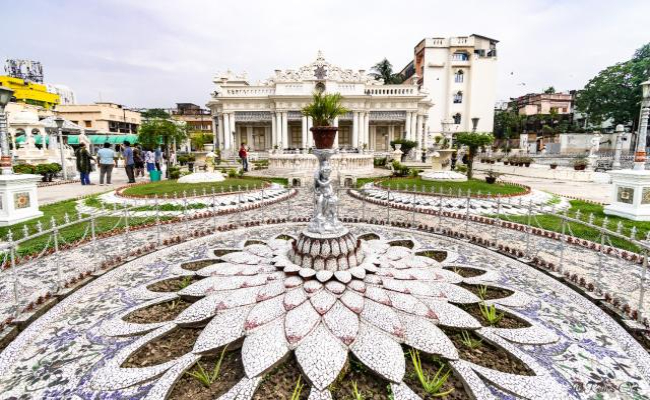 There are flower gardens and fountains inside the temple. On the inner wall you will find various mythological paintings by painter Ganesh Muskar.
There is also a pond inside the Pareshnath temple, with vibrant fish in the water. So if any devotee wants, one can buy fish foods and spread it in the pond.It is believed that feeding the fish of the Pareshnath Temple accumulates holiness & prosperity.
In the month of Bhadra, Jains observes Ahimsa. At this time Special Puja is done inside Pareshnath temple. Various Jain festivals, events, Palas, Parbanas are held in this Pareshnath temple. This temple is open every day. Devotees can visit the temple from 6 am to 1 pm and from 4 pm to 9.30 pm.
It is said that there is a Ghee lamp inside the sanctum sanctorum of the Pareshnath temple, which has been lit since 1867. The lamp has never been extinguished as Jains believe in Ahimsa and peace as a symbol of this virtue to shine forever. This Akhandjyoti is one of the speciality of this temple.