Apart from Durga Puja, 'Bagha Jatin Tarun Sangha' delivered something different or rather out of the blue.This January, the well know club community celebrated winter in a sweat manner. They bring forth 'Pithe Puli Utsav' 2020 for the dwellers.
Embracing the cold and the mood of celebration the home makers of Bagha Jatin Tarun Sangha made the Pithe Puli Utsav' bit special. 26 stalls were installed and undoubtedly lip smacking home made items were sold. Starting from various Pithe to chocolate based puli. You name it they have it! The best part was the amount was within range rather it was pocket friendly.Actress Priyanka Sarkar and Yash Dasgupta graced the event to make the utsav more recognisable. On 4th January (Saturday) the event was commenced with the dwellers.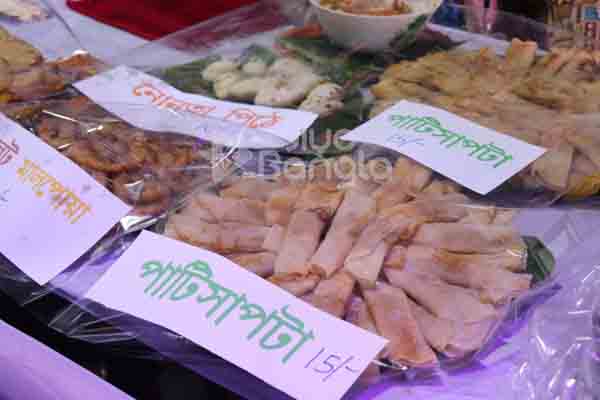 When Jiyo Bangla asked Priyanka which was her favourite items, she smiled and said, 'Don't make me choose. It's impossible for me to pick one right at this moment. Info have so many memories with these special items. I guess a true-blue Bengali will understand the love which I hold. But if you ask me then Pithe is my Favourite".On the other hand, Yash said, "it's really nice to be part of it. There's a homely touch to it and that's what I love."To add more, Yash and Priyanka will be seen in a new flick with a fresh storyline. Undoubtedly they are ready to give the audience something new.