You will be surprised if you see someone standing on the ground picking coconuts from a one-foot coconut tree! This is true: one-foot-high dwarf coconut trees are growing at Hong Kong Park in Basirhat, North 24 Parganas District. These coconut trees are known as Vietnamese coconut trees.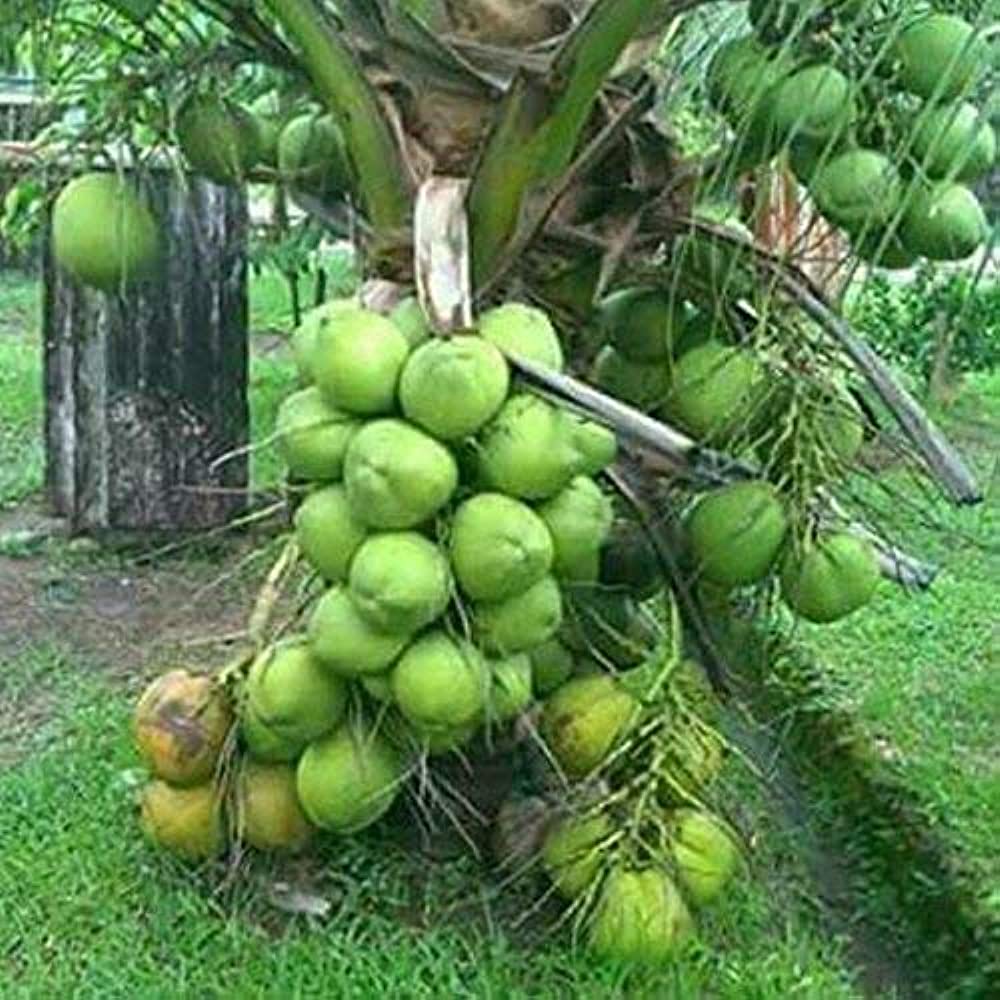 When we think of a coconut tree, we can imagine a huge, tall tree with fruits at the top. But this tree is much shorter in height than the conventional coconut tree and yields more. You can beautify your home garden by growing these coconut tree seedlings to get more coconuts in a short time.
Haji Aminur Islam, the owner of the Hong Kong Park in Basirhat, has cultivated these coconut trees on half of his land. If you want to buy the seedlings of the Vietnamese coconut tree, then you can get them from him, as he is also producing and selling new seedlings together with producing coconuts and selling them.
For planting these Dwarf Vietnamese coconut tree seedlings, make a hole and, in the middle, plant the seedlings in such a way that the part of the plant base adjacent to the coconut shell is above the soil. Although these coconut trees grow best in saline soils, they can grow in all types of soils. Regular water, dung manure, or rotting garbage should be given for yielding. This fast-growing short coconut tree gets flowers in 20–22 months and fruits mature in three years. Vietnamese coconut tastes similar to our country's coconut.
Hong Kong Park's owner, Aminur Islam, said, 'This type of tree can be cultivated on a small amount of land and grows a lot. Besides, tree seedlings are being sold in different states of the country. It is possible to earn one and a half to two lakh rupees per month by cultivating coconut trees of this variety."