In an exciting development for cricket enthusiasts worldwide, the much-anticipated biopic of former Indian cricket captain Sourav Ganguly has gained momentum. What makes this news even more thrilling is the involvement of another cricket legend, Sachin Tendulkar, who is actively contributing to the project.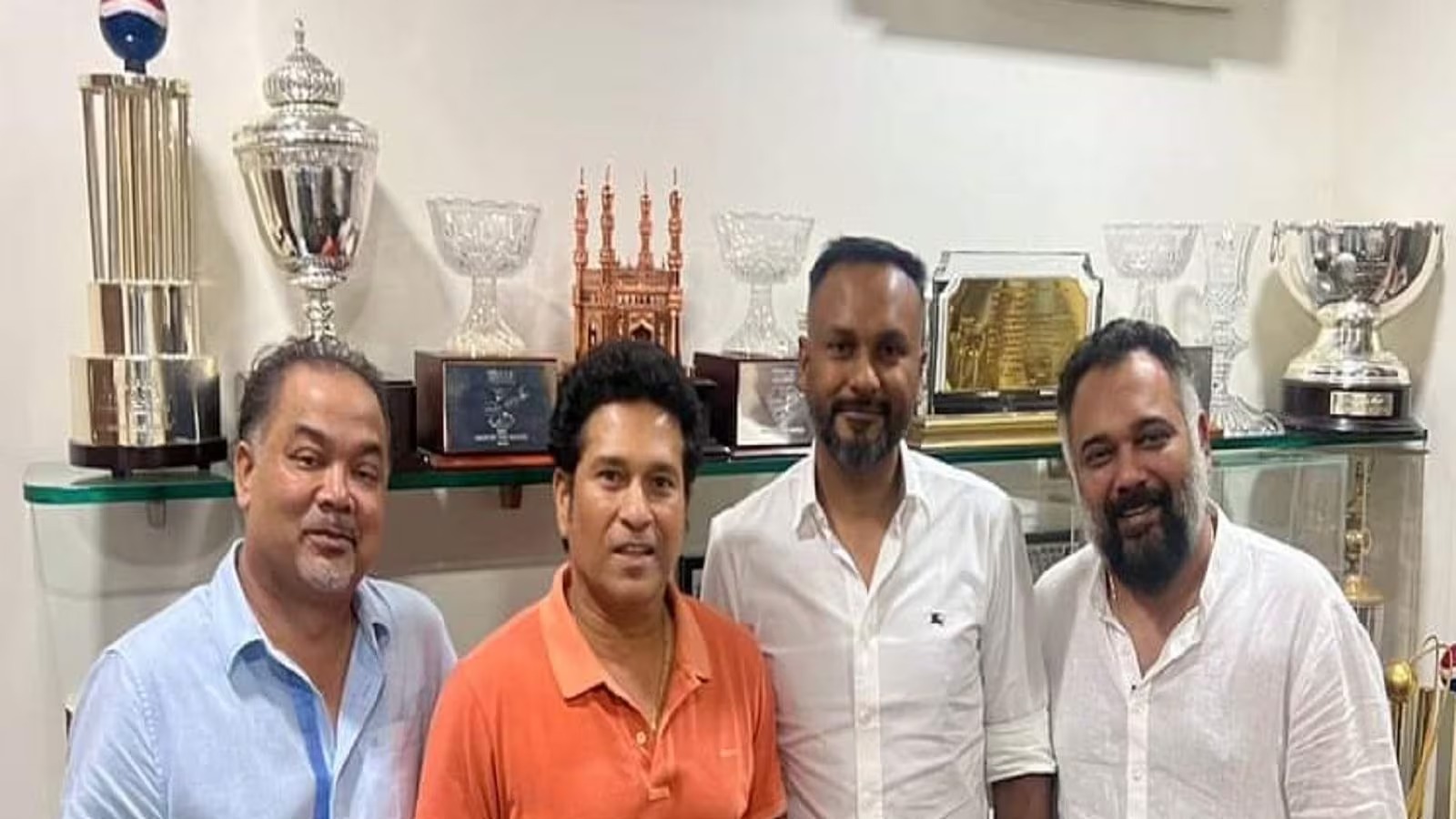 The scriptwriting process for Sourav Ganguly's biopic has officially commenced, and it promises to be an intimate journey into the life of the cricketing maestro. Initially, the creators of the film began by audio recording various anecdotes and lesser-known stories from Ganguly's life, as narrated by the man himself. Ganguly, affectionately known as 'Dada,' has graciously shared these personal stories multiple times with the makers of the film.
The project has now entered a phase where teammates and friends of Sourav Ganguly are sharing their own experiences and memorable moments with the cricketing icon. Notably, cricketers like VVS Laxman, Harbhajan Singh, and Virender Sehwag have recounted their time with 'Dada,' adding valuable insights to the biopic's narrative.
The filmmakers, Luv Ranjan and Ankur Garg, have spared no effort in collecting information from various sources across the country. They've also sought insights from Ganguly's family members to ensure the biopic offers a comprehensive view of his life.
One of the most remarkable aspects of this project is Sachin Tendulkar's involvement. Sachin, often referred to as the 'Master Blaster,' played a pivotal role in Ganguly's cricketing journey. The two shared an iconic partnership as opening batsmen for India. Sachin Tendulkar, along with the two producers and Ganguly's close friend, Sanjay Das, have actively contributed to the project. Sanjay Das, who played alongside Ganguly and Sachin in their school cricket days, is a key figure in bringing this biopic to life.
While Sanjay Das has been tight-lipped about the biopic's details, recent developments suggest that it's progressing steadily. Sources indicate that the phase of gathering information is nearly complete, and the team is now gearing up to draft the final script. The biopic will provide a glimpse into Ganguly's remarkable cricketing career and personal life, although the extent of coverage remains unconfirmed.
As for the cast, there have been reports of Ayushmann Khurrana being considered for the role of Sourav Ganguly. However, no official agreement has been reached yet.
Cricket fans across the globe are eagerly awaiting this cinematic tribute to one of India's most iconic cricket captains. Although the exact commencement date for filming is yet to be confirmed, there are high hopes that the project will begin shooting either by the end of this year or at the start of the new year.
In what promises to be a tale of friendship, cricketing glory, and inspiration, the Sourav Ganguly biopic is set to bring the magic of the cricket field to the silver screen, leaving fans and moviegoers alike in eager anticipation of this sporting masterpiece.