In this modern world, the internet is the most potent weapon it makes and breaks a person within moments. Ranu Mondal is the most recent example of the power of the internet and how she shot to fame overnight. Now, two kids from Kolkata is all over the internet. A video of Jashika Khan and Mohammad Eizazuddin is seen where they performing a combination of cartwheel and somersault in their school uniform carrying their heavy schoolbag. The video was an instant hit and such is the power of the internet that it reached the legendary gymnast Nadia Comaneci. Comaneci like others was in awe of these two wonder-kids and she took to her twitter to share it with the caption- "This is awesome".
Jashika and Eizazuddin live near the Hide Road locality near the Kolkata port area and both of them are students of class 8 of Khidderpore. They are both relatives and neighbors. The story behind the video was that Jashika and Eizazuddin were trying to impress their dance teacher Sekhar Rao and performed the cartwheels and somersaults while returning from the school. Jashika almost did the famous 'Produnova' with her heavy schoolbag. Their teacher, Sekhar Rao whom they wanted to impress proudly expressed,
"Such somersaults are part of dance training these days. And Jashika is fond of doing it. I had asked them not to perform it on hard surfaces. But she did it anyway. Eizazuddin also can make several vaults at one go."
Not only Comaneci, Indian gymnast Deepa Karmakar, and Union Sports Minister Kiren Rijiju shared the video clip; Rijiju also expressed his desire to meet them. Jashika and Eizazuddin initially wanted to become professional dancers but with all the attention from such eminent personalities made them reconsider their ambition; now they want to become gymnasts in order to make their parents proud. As for their dance teacher Sekhar, he teaches underprivileged kids and often posts this type of video on social media.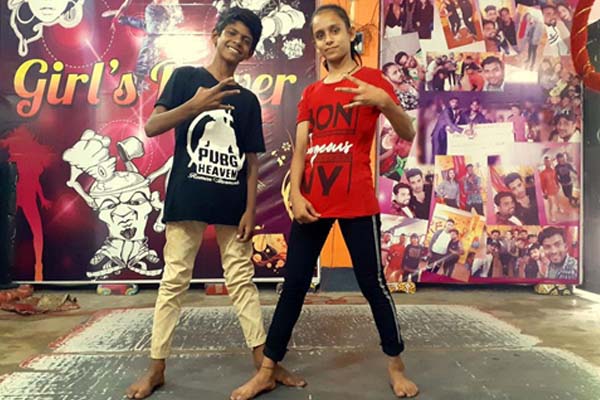 Jashika's father is a taxi driver and Eizazuddin's construction laborer and they are now thinking of transferring their kids to gymnastics. Jashika's mother Reshma appealing to the sports minister said,
"We hope the sports minister would help us. We would like to get them enrolled in a coaching center for gymnastics."
West Bengal Sports Minister Laxmi Ratan Shukla showed interest in them and showed assurance of helping them. Here is the video clip that has rocked the internet.
This is awesome pic.twitter.com/G3MxCo0TzG

— Nadia Comaneci (@nadiacomaneci10) August 29, 2019