Chief Minister Mamata Banerjee's 12-day Spain trip had already sparked speculation about the future of football in Bengal, and now it seems those expectations have materialized.
The Chief Minister of West Bengal, in a meeting with La Liga President Javier Tebas, announced plans to establish a football academy in Kolkata by signing an agreement. This move is seen as a significant step towards the development of football in Bengal.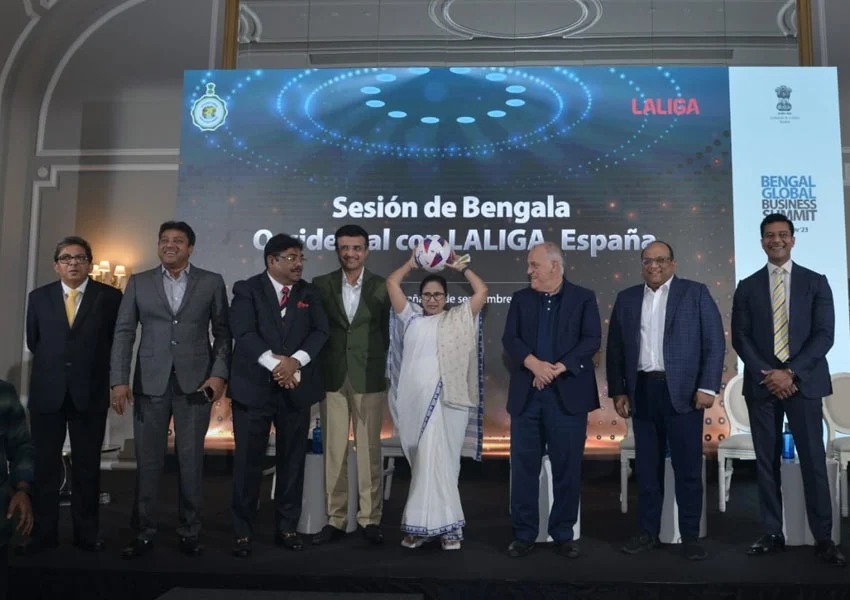 The MoU agreement was signed during a closed-door meeting between Chief Minister Mamata Banerjee and La Liga president Javier Tebas in Madrid.
The agreement between Mamata Banerjee's government and La Liga will see the creation of a football academy in Kolkata, aimed at nurturing young talent and enhancing the state's football infrastructure. This initiative is met with optimism by experts who believe it could hold the key to the future of football in Bengal.
Mamata Banerjee assured full support from the state government and pledged that no obstacles would hinder this project. Her vision is to establish a world-class football academy in Kolkata that can produce players of the calibre of Messi and Ronaldo. She invited Tebas to West Bengal and requested that he be present during a friendly match. She said to him, "Be our guest; feel the football mania in Bengal. The kind of football frenzy you witness in Bengal is unparalleled."
Javier Tebas, president of La Liga, expressed enthusiasm for this new endeavor. The goal is not only to play football but also to produce talented players. He emphasised that La Liga is committed to assisting in scouting and nurturing new talent in Bengal.
The meeting was attended by former Indian cricket captain Sourav Ganguly as well as representatives from the three major football clubs in Bengal: East Bengal, Mohun Bagan, and Mohammedan Sporting. Sourav Ganguly expressed his hope that this collaboration would be a momentous occasion for Indian sports.
In conclusion, Mamata Banerjee's meeting with La Liga President Javier Tebas has set the stage for the establishment of a football academy in Kolkata, marking a significant development in the world of Indian football. This initiative is expected to elevate Bengal's status in the football arena and produce top-notch football talent.