The festive spirit is in the air as Kolkata eagerly awaits the upcoming Durga Puja celebrations. With just a few days left, the streets are bustling with shoppers, pandal hoppers, and the usual rush of daily commuters. However, this year, the Kolkata Metro has a special treat in store for its passengers.
In a bid to ease the crowd and ensure a smoother commute during the Puja season, Kolkata Metro authorities have announced special services on Saturdays and Sundays leading up to the grand festivities. This move comes as a relief for the city's residents, who often face the challenge of navigating through congested streets and crowded markets.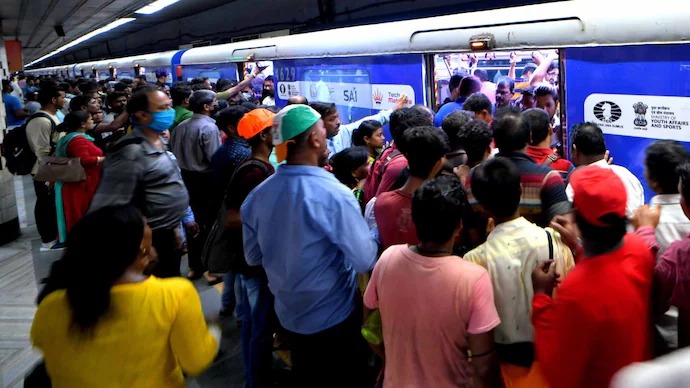 Starting from Saturday, September 23, 2023, and continuing until Sunday, October 15, 2023, Kolkata Metro will run special pre-Puja services on the Blue Line, connecting Dakshineswar to Kavi Subhash. This initiative aims to provide an additional mode of transportation during rush hours and weekends when the city experiences a surge in footfall.
Furthermore, on October 2, Gandhi Jayanti, Kolkata Metro will go the extra mile by operating a staggering 234 metro services. This exceptional step is taken to accommodate the high demand during the holiday and ensure that passengers can travel comfortably.
Kaushik Mitra, the official spokesperson of Kolkata Metro, shared this exciting news, stating that passengers' happiness is their top priority. While Kolkata's metro system is often bustling throughout the year, these special Puja services are expected to provide some much-needed relief for commuters during this festive season.
With Durga Puja being one of Kolkata's most significant and cherished festivals, this thoughtful initiative by Kolkata Metro is sure to be welcomed by residents and visitors alike. As the city prepares for the grand celebration, the convenience of the metro's extended services will undoubtedly add to the joy and enthusiasm of the Puja festivities.