Jawed Habib, the only Indian hairstylist who is recognized by his name, is planning to expand his empire more in West Bengal. As we all know, he believes education adds value to any profession so he started a chain of educational centres. In this centre people are getting trained every day the intricacies of hair styling and how to provide excellent service to clients.
Ahead of his visit to Kolkata, celebrity hair stylist Jawed Habib talked exclusively with Jiyo Bangla about how to take care of your hair ahead of Diwali.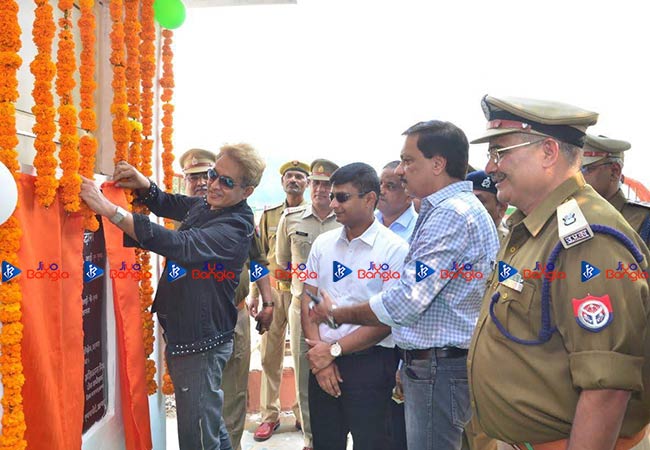 Q: Given the weather and water quality in Kolkata which is high in iron content, should one have long hair?
A: 'Keeping hair long or short is personal preference and also depend on the quality of hair and not weather coverage conditions. But the important this is right hair care regime when you have problematic weather and water conditions. In this case, I highly recommend preconditioning daily. Applying oil for 5 minutes before the wash is very good for hair'.
Q: What precautions do we need to take for our hair ahead of Diwali and Kali Puja?
A: 'During this festive and weather changing season, it is extremely important to keep hair clean and moisturized. Daily wash with normal hair shampoo + preconditioning and use of a good hair serum is very helpful in keeping hair fit and stylish'.
Q: Does taking a shower leads to more hair loss rather than taking a bath by pouring water on your head with a mug?
A: 'This is not so true, shower or mug give almost the same effect. The more important thing is proper rinsing. Make sure you rinse the shampoo well from the hair during the wash. The technique doesn't matter much. Also doing it gently is good'.
Q: You have recently inaugurated a training centre in hairdressing at one of the correctional homes in Agra. How did that happen?
A: 'There are so many people in the prison who have been tagged as criminals for some fault or the other. I wanted to do something for them so that the prisoners who came out of the jail would be trained as hair dressers, ready for mainstream life. The scissors will replace knives'.
Q: Is something like that in the pipeline, in Bengal?
A: 'Yes. In fact, it should be replicated in all the states. I will come to Bengal in about a week's time. There is a difference between hair dressing and teaching hair dressing. Some amount of education would be required. In Bengal, our team would visit the authorities and ask for their brief bio-data. Those will be scanned and people would be found fit for taking classes would be trained as for how to train others in hairdressing. They need to understand that a hairdresser is not an everyday barber, he is a hair scientist. We will put in our 100 percent involvement'.