Indian pacer Mohammed Shami, despite learning about his mother's illness just hours before the World Cup final against Australia last Sunday, displayed remarkable resilience and took to the field. Unfortunately, India faced defeat in the final showdown.
News of Shami's mother, Anjum Ara's, deteriorating health emerged after the conclusion of the intense competition. Reports revealed that she had been unwell with a fever, leading to her hospitalization. Shami's dedication to the game, even in the face of family adversity, showcased his commitment to representing India on the global cricket stage.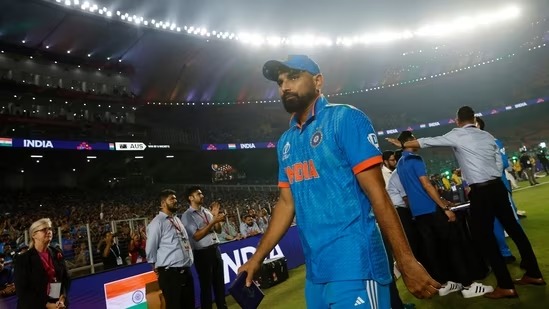 On Sunday morning, Anjum Ara's condition worsened, prompting her hospital admission. Shami, however, remained focused on his preparations for the final. Despite his efforts, the Indian team couldn't secure victory, leaving Shami visibly disappointed on the field.
The talented bowler, who emerged as India's highest wicket-taker in this World Cup, faced a personal challenge while continuing to deliver outstanding performances. Shami's determination shone through in the semi-final against New Zealand, where he bagged an exceptional seven wickets, highlighting his crucial role in the team's journey.
As Shami navigates the dual challenges of cricket and family concerns, the cricket community stands in admiration of his spirit. The lingering question remains about the well-being of Shami's mother and whether he will continue to play amidst personal tribulations.
In this World Cup, Shami's cricketing prowess not only elevated him to the position of India's highest wicket-taker but also surpassed the record set by Zaheer Khan in the previous World Cup. Despite the disappointment in the final, Shami's stellar performances throughout the tournament have left an indelible mark on the cricketing world.
As the cricket fraternity empathises with Shami's personal struggle, his resilience and commitment to the game underscore the challenges athletes face beyond the boundaries of the cricket field.