In a remarkable development, India has secured the 40th position in the Global Innovation Index 2023, published by the World Intellectual Property Organization (WIPO). This marks a significant leap for India, considering that it was ranked 81st in 2015, showcasing a consistent upward trajectory in global innovation.
The Global Innovation Index measures a nation's innovation prowess through a combination of factors, including knowledge capital, vibrant startup ecosystems, and the contributions of both government and private research institutions. Various government departments, such as the Ministry of Science and Technology, the Space Department, and the Department of Atomic Energy, have played pivotal roles in enriching India's innovation landscape. Notably, the Atal Innovation Mission has played a key role in spreading innovation across the nation.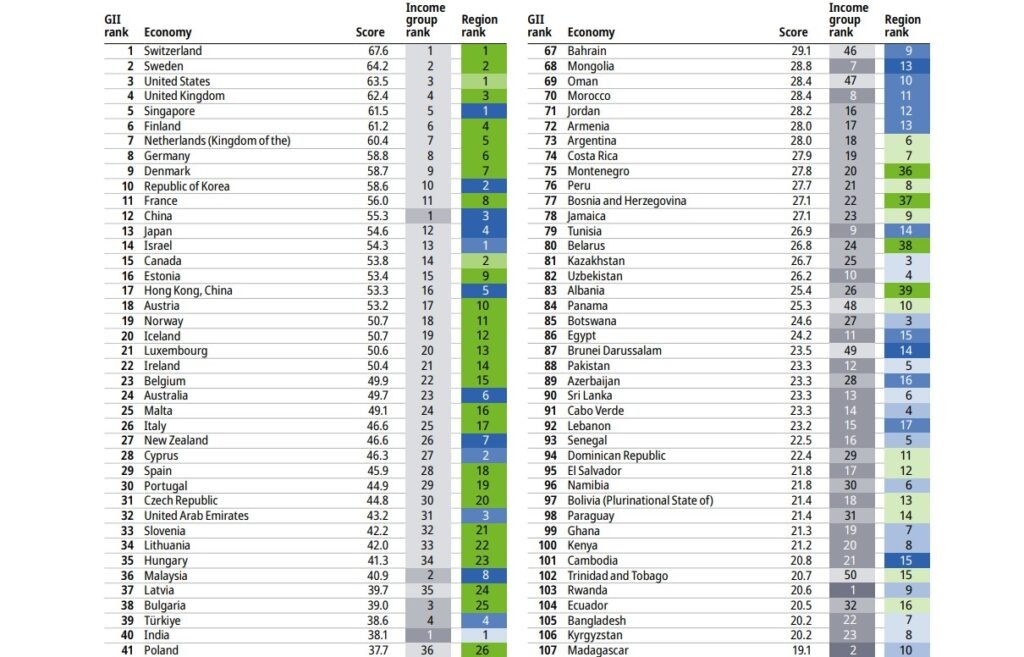 The National Institution for Transforming India (NITI Aayog) has been at the forefront of driving innovation in areas such as electric vehicles, biotechnology, nanotechnology, space exploration, and alternative energy sources. Their research initiatives have not only fostered innovation but also expanded India's eco-system for innovation.
On a global scale, the Global Innovation Index serves as a reliable barometer for governments to assess and evaluate their positions. Over the years, it has evolved into a policy tool for governments worldwide to encourage and support innovation-driven changes, ultimately benefiting their societies and economies.
Moreover, India's Confederation of Indian Industry (CII) has actively collaborated in promoting innovation-led growth in the country. This year, the NITI Aayog will host the launch of the Global Innovation Index 2023, further solidifying India's commitment to fostering innovation.
It's noteworthy that several emerging economies, including the Maldives, Vietnam, Pakistan, Uzbekistan, and Brazil, have also made significant strides in innovation. These countries are progressively closing the innovation gap and enhancing their economic prospects.
In conclusion, India's remarkable rise in the Global Innovation Index 2023 highlights its commitment to fostering innovation across various sectors. With concerted efforts from government bodies, research institutions, and private organisations, India is on a journey towards becoming a global innovation powerhouse. This progress not only bodes well for the nation but also for the world's innovation landscape.