India produced a firm show in the final group stage match against Pakistan. India Hockey defeated Pakistan 4-0 in an Asian Champions Trophy match at the Mayor Radhakrishnan Hockey Stadium, Chennai, on Wednesday.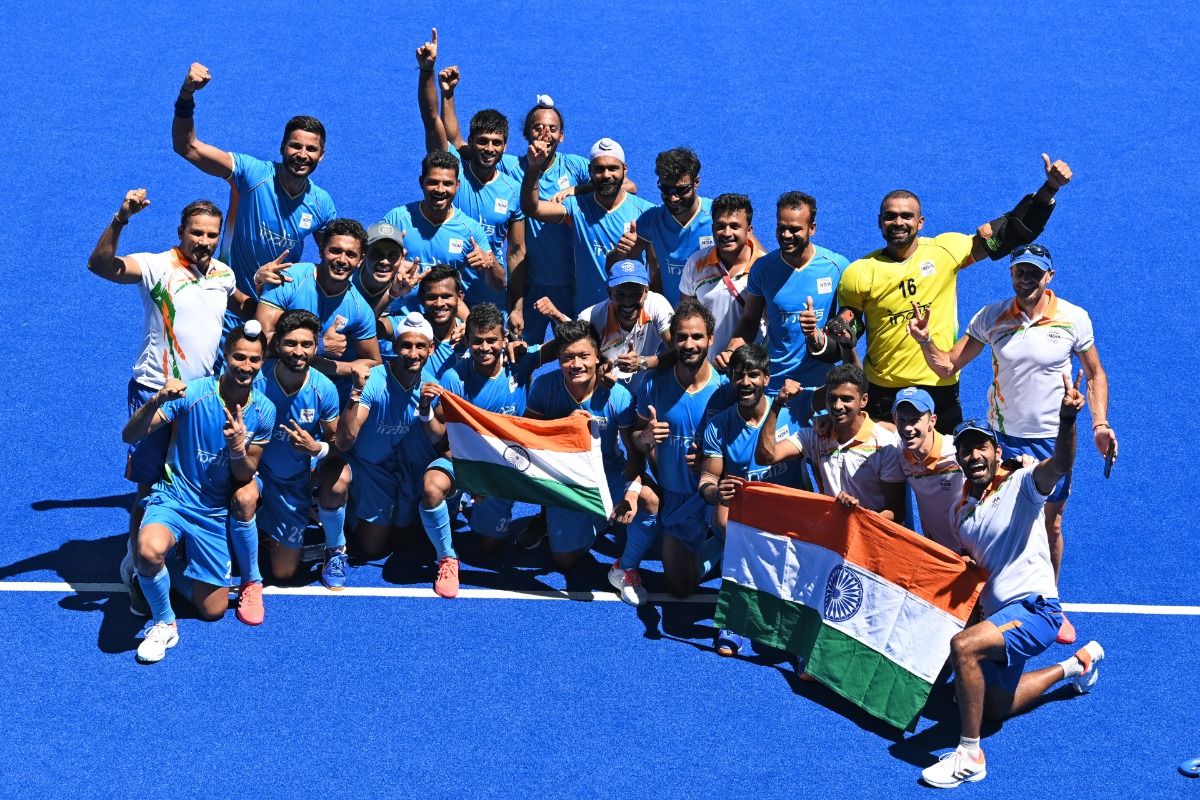 Pakistan lost to India by 4 goals, even though they scored goals in the beginning of the match. Pakistan's Muhammad Khan scored in two minutes. In the review, however, the television umpire cancelled that goal. However, he gave a penalty corner to India. Goalkeeper Krishna Pathak saved Sufian's shot from Umar Bhutto's cross. The Pakistan captain sees a green card. Pakistan entered the field with one player less in the second quarter. Captain Harmanpreet scored from the penalty corner 23 minutes into the second quarter. India leads 1-0. Then India became virtually unstoppable in the third quarter. The result of the game was 3-0. Yugraj Singh scored the goal. The fourth goal was a setback. Time: 39 minutes. But on video referral, it gets cancelled. But India's fourth goal came just five minutes before the end of the match. Akashdeep Singh added this number of goals to India's tally. It's all over at the Mayor Radhakrishnan Stadium in Chennai as India defeat Pakistan 4-0 in the final group stage encounter. The loss eliminated Pakistan from the race for the semi-finals. There in front of them is Japan.
At the very beginning, the coach of Pakistan hockey team had promised to be in their best form on the match field. He also reminded them of their record in big tournaments. The Indian camp remained silent. There is a proverb that says that action speaks louder than words. The Indian hockey team showed that. Pakistan will now play for fifth place against China.