As Dakshin Kolkata prepares to go to polls on May 19, software engineer and independent candidate from the constituency, Niraj Agarwal is championing the cause of the urban population.
Talking to Jiyo Bangla, Agarwal said that while other candidates were concentrating on the rural areas as the number of voters was more there, hardly anyone was talking about the city.
Agarwal said that there were teething problems such as air pollution, cost, and quality of education, preventive healthcare, and environment which were overlooked by all political parties. "Whenever an election is fought in a constituency, the people of that constituency should vote for candidates who talk about problems that are faced by people of that particular constituency at the first level. The role of an MP is not to become a Prime Minister and sit in Delhi but to work for the people of his or her constituency. Those problems have to be identified and resolved and ultimately they will add up and benefit the larger population of India so if I am sitting in a rural belt of India like Jalpaiguri or Alipurduars, I would identify the problems which the locals are facing. Now if the Kolkata south or north has a largely urban population, and these are facing these challenges, there needs to be solved," Agarwal said.
He is sure that people would realize his cause and push the button in favor of his symbol which is a pair of binoculars. The concern for society had not dawned upon this computer engineer from Jadavpur University overnight. As a college student and even in his working years he had always been a very socially aware person. "I also took up the role of the corporate social responsibility when I used to work with the PWC, looking after their community-based projects. I used to look after the funding, identifying projects. The issues varied from education, healthcare, and waste management, senior citizens, people with special needs. These are some of the areas I worked within the last 10-15 years. When I left PWC recently, I started focusing on environment-related issues. I felt that although we have the education and in some of the sectors, a lot of NGOs are working, the environment is one area which requires a massive intervention by the government because it has to be tackled at the policy-making level. It cant be tackled by planting 100 trees at a particular area and just thinking we have done our duty. We have to create policies which need to be implemented at a macro level. The effects will start happening downstream," he said.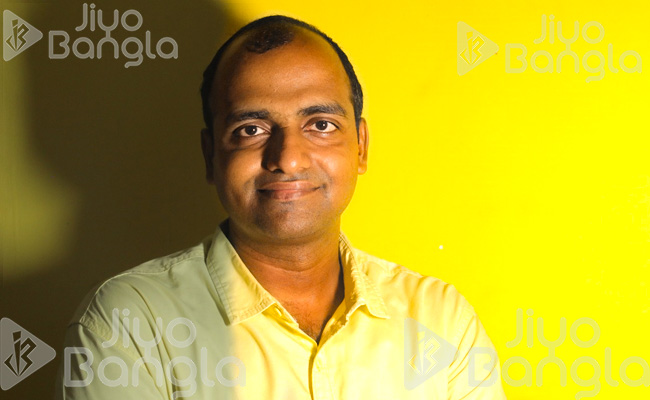 The 37-year-old is married and has two kids. Asked how his family has reacted to his involvement in active politics he said that they were always aware of his activism, not through 'naarebazi' but in his own intellectual way on social network and talking to people. "They felt that this was the logical extension of what I am trying to do. But they were also not sure if I should get into politics and not do it in a different way. I had to explain to them properly that it was not about entering politics but about getting into a place where you can make a better difference. If we keep shying away from politics saying that it was a dirty place, it is not the place for good or learned people. But tell me any country which is not run by politicians. That is the way government functions. So if you want your country to do better, you will have to put the right people in the right places," he added.