The artisan's hub of Kolkata- Kumartuli transformed into a new avatar with a unique celebration of the artistry of the idol makers for the first time in history. The colorful affair is a three-day carnival titled 'Rang Matir Panchali'. This event took place from Sunday till Tuesday to mark the occasion of World Art Day and Poila Baisakh.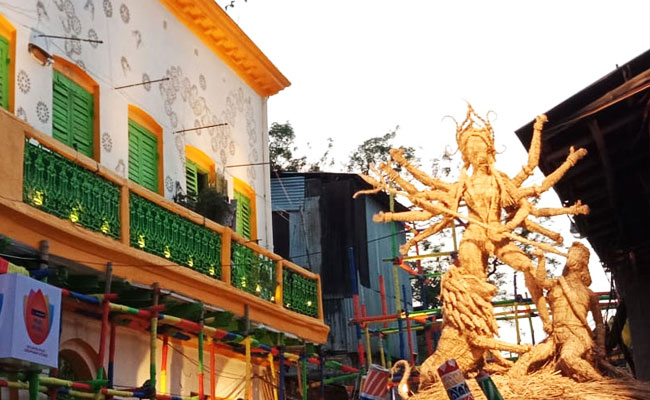 Three major lanes were selected for this decoration. Some of them were displayed in the open air while others were displayed inside several studios. The exhibition included idol-making, painting, sculptures, photographs, wall graffiti and street art, etc. Not just traditional art, the exhibition infused modern art to add more colors to the rustic charm of Kumartuli. More than 25 artistes of Kumartuli were involved in this initiative including female idol makers. A part of Kumartuli received a new vibrant look.
Well, the artisan's paradise- Kumartuli last saw an exhibition in the 2000 when the ticketed event drew huge crowds. Speaking with Jiyo Bangla, Biren Dasgupta said
We believe this place will draw more audience. This is a tribute to the workers and every painter who work day and night to bring a smile on everyone's face. You will find, colors of clay, wood, bamboo, and tin to make this event a recognizable one.