It was celebration time for the fans of King Khan. It was the day of reckoning for their idol's latest offering at the marquee. Zero was to hit the screen at 12 noon sharp. King SRK's Army (as this particular fan club calls itself) reached South Kolkata's Menoka Cinema Hall dressed in Tees emblazoned with the name of their club. They arrived with a huge portrait of the star and big marigold garlands. Both the movie hall and the portrait of the star sported layers and layers of marigold garlands. The fans danced with joy with the posters of 'Zero' in hand. Cries of `Shahrukh', `Baadshah Khan', `Hamara Hero' etc. rent the air. The name of the star floated in the air like a chant.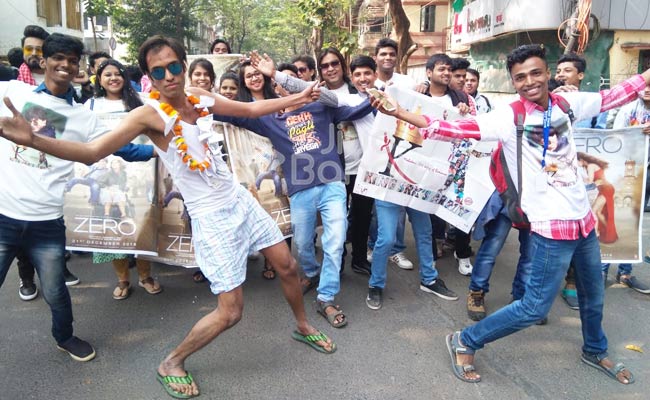 I was there along with four more members of our Jiyo Bangla team to capture it all. Jiyo Bangla is the digital partner of King SRK's Army, and we were there to cover the festivities LIVE. The area surrounding the movie hall was pulsating with excitement. Shahrukh fever was at its highest pitch. The young crowd which had gathered to watch the film joined the festivities. There were fans dressed as Shahrukh Khan look-alikes and also as the character that Shahrukh played in the film. Cameras clicked furiously all-around. Jiyo Bangla anchors Riya and Sunandan went LIVE, mingling with the merrymakers. You can see the videos on all Jiyo Bangla's social media handles.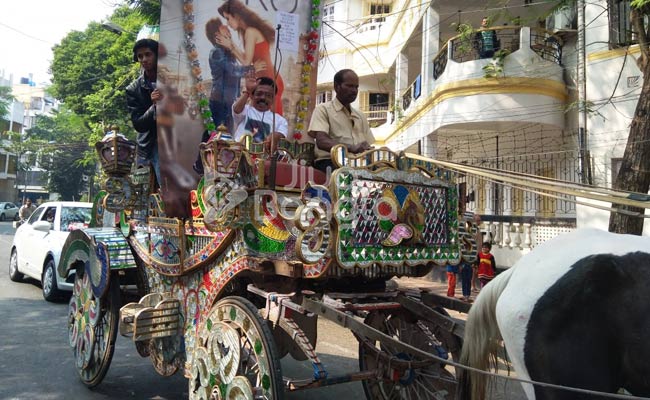 At 12.00 noon the curtain went up and `chhotu' Shahrukh Khan lit up the screen. Fans went berserk and wolf whistles reverberated in the hall. Fans went up to the screen, started dancing and yelling their idol's name. Cameras flashed all around. I became busy filming the melee. Now, please don't ask me to write a review of the film, dearies. I was so busy watching the fans and soaking in the festivities that I had little time to watch the on-screen happenings. Don't miss the first day, first show jamboree ever; trust me, it's great fun.