Every place has its own specialty! For example, Bengal or Bengalis are known for their love for fish. The undivided love for fish gets divided between 'ilish' (hilsa) and 'chingri' (prawn). But then again during the monsoon hilsa is the undisputed winner. There are several things in our bucket list that needs to be checked off during the monsoon and devouring several hilsa preparations is a major one. There are a few hilsa dishes that every Bengali loves to eat in the monsoon and every tourist must try if they visit Kolkata during this season.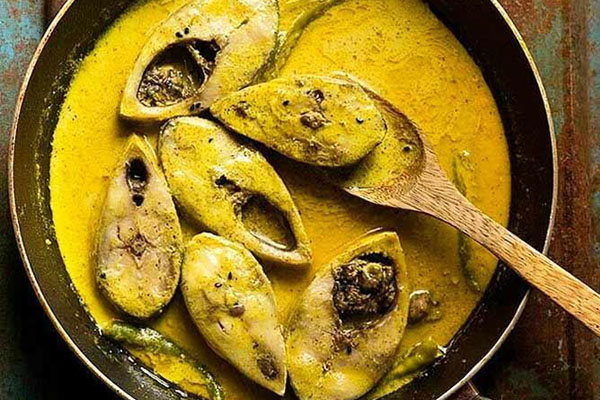 The dish that tops the chart is the 'ilish mach bhaja' or fried hilsa. Hilsa deep fried in mustard oil with Khichuri on a rainy afternoon is the 'best pair' for Bengalis after 'Uttam-Suchitra' .
'Shorshe Ilish' is the next dish in line, hilsa cooked in the mustard paste. That's not all, Shorshe Ilish can be upgraded to the next level in the form of 'Ilish macher paturi', Hilsa in mustard paste wrapped in banana leaves before steaming.
Wait that's not all if mustard's not your thing then go for 'Doi ilish'; Hilsa prepared with yogurt.
End the deal with 'ilish macher tawk', chutney made of hilsa and tamarind paste. Make the most of your monsoon afternoons; Nothing's better than a full course meal with several Hilsa preparations, and a really long nap after that. What more one can ask from life?