Darjeeling is famous for various reasons and tea is one of those reasons. It is a very beautiful town in West Bengal, surrounded by green tea gardens and the majestic Kangchenjunga. Tourists visit Darjeeling just to get a glimpse of the hills during summer. The scenery is definitely why you would want to visit Darjeeling, but other than scenic beauty, Darjeeling has a great Heritage when it comes to food. While visiting Darjeeling, make sure you visit one of the best heritage cafés of Darjeeling i.e. Glenary's.
Glenary's Bakery & café a.k.a the Glenary's Cake shop is one of the most noticeable landmarks of Darjeeling and has been in existence since British Colonial days. The Edward family runs it. It is located on Nehru road and if you are walking down from Mall road, you can smell Glenary's from a mile. Glenary's Restaurant is located upstairs and the Buzz Bar is in the basement. The entire white building is known as Glenary's. The freshly baked bread and various cakes are so tempting that no one can skip an opportunity to eat at here. It also serves various types of chocolates, like Choco nutties, Rum and raisin chocolate etc.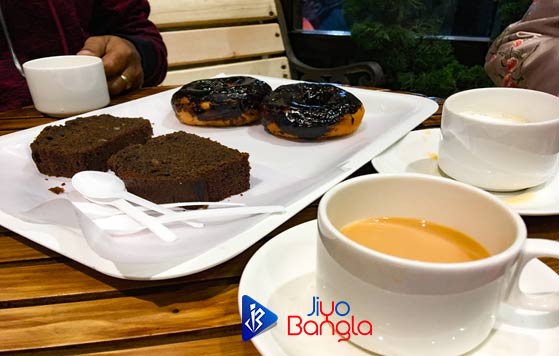 Its simple yet beautiful décor makes it an amazing place to taste the delicious breakfast along with pastries, brownies and Darjeeling tea. During breakfast, you get items like sandwiches, burgers, rolls, pies, pizzas, pastries, cakes and many other items including fresh bread. Then end your breakfast with some great Darjeeling tea or coffee. The red telephone booth will surely catch your attention. There is free wifi available at Glenary's for the tech savvy people. Therefore, if you have a laptop or smartphone, it is a good time to have a cup of Darjeeling tea and to share your pictures with friends.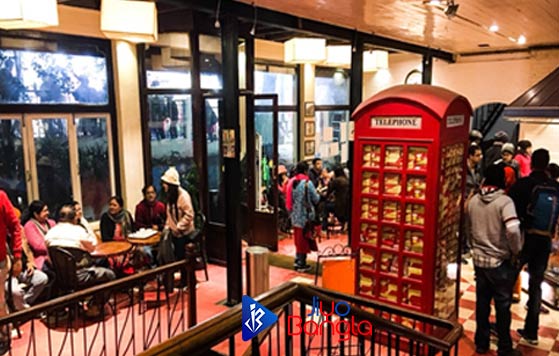 Not only are their baked goodies delicious but also the in-house jams, chutney and pickles make Glenary's a place you just can't miss.
Therefore, if you are looking for a summer retreat with yummy classic food on offer, Darjeeling is the place where you will get a taste of colonial India.