The year 2017 has come to an end, and with new year just beginning, it means cold weather, winter holiday trips, family picnics, visiting the circus or the evening badminton sessions; while the film makers in Tollywood and Bollywood have already geared up to make their presence felt in an effort to entertain the film enthusiasts in the upcoming year…
We at Jiyo Bangla have listed down interesting movies lined up for release in 2018. We can't wait for these upcoming releases… movie lovers, feel free to set your excitement to high:
Upcoming Bengali movies of 2018
Inspector Notty K
Inspector Notty K, is an upcoming Bengali movie starring Bengali superstar Jeet and Bangladeshi actress Nusrat Faria. The film is a romantic –comedy revolving around two police officers, directed by film maker Ashok Pati and co-produced by Jeetz Filmworks. Previously, the duo has worked in 'Badshah: The Don' and 'Boss 2', which were box-office hits in Bengal.
Ek Je Chilo Raja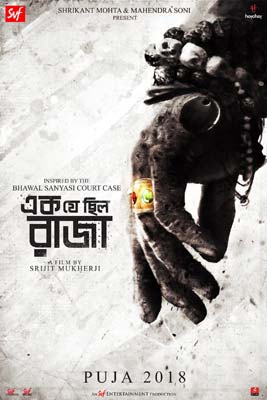 This is a period film revisiting the famous case of Bhawal Sanyashi. The movie will be based on the stranger than fiction case of Bhawal Sanyashi who claimed to be the prince of Bhawal after eleven years of Prince Ramendra Narayan Roy being declared dead. Srijit Mukherjee will be directing the movie under the banner of SVF. While Jisshu Sengupta has been roped into portray the king of Bhawal, the film boasts of renowned stars like Aparna Sen, Anjan Dutta, Jaya Ahsan and Rudranil Ghosh among others.
Total Dadagiri
After Yash Dasgupta and Mimi Chakraborty starrer 'Gangster' received a somewhat lukewarm response in Bengal, this movie will be second movie where they have been paired together. It is a romantic comedy where Yash plays an engineering student who has failed his class twice and therefore expelled from college by the professor. However, he falls in love with Mimi who is playing the role of the daughter of the professor in this movie…
Asche Abar Shobor
This movie is based on eminent writer Shirshendu Mukhopadhyay's 'Projapoti Mrityu O Punorjonmo'. Arindam Shil, who has risen to prominence over his mystery staging skills on celluloid for a while; has come forth with the third installment of the Shobor trilogy, "Asche Abar Shobor" will be releasing in the beginning of the year 2018 and the trailer of the movie is already out. While Shaswata Chaterjee is playing the main character, prominent actors like Gaurav Chakraborty, Shubrojit Dutta, Anindya Chatterjee, Mir, Indraneil Sengupta, Anjana Basu have also been roped in for the movie.
Kabir
Kabir is a Bengali war movie starring Dev in the lead role; which deals with the arrest of Indian Mujahideen founder Yasin Bhatkal by intelligence agencies form the Indo-Nepal broder. This film also further delves into the perspectives of war through the eyes of a soldier, journalist, jihadist and a professor respectively.
Shonku O El Dorado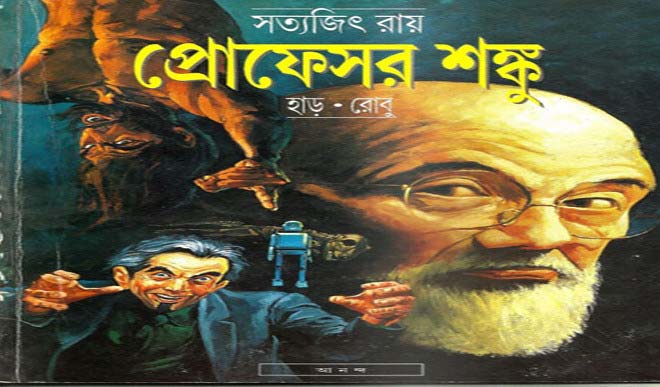 One of the most popular literary creations of Satyajit Ray is all set to come alive on celluloid by Sandip Ray. The movie will be based on Satyajit Rays story 'Nakur Babu o El Dorado' and will be shot in Brazil. Prominent actor Dhritiman Chatterjee, who acted in a number of films by Satyajit Ray, would portray the title role of Professor Trilokeshwar Shonku in the film. Subhashis Mukherjee will play Nakur Babu.
Hason Raja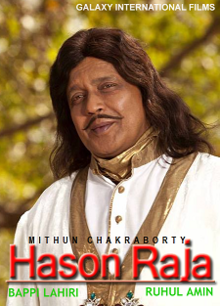 This is an upcoming Bengali period biopic directed by British Bengali film maker Ruhul Amin, with actors Mithun Chakraborty and Raima Sen among others. The film is based on the life of Hason Raja who used to be a flamboyant and ruthless zamindar from Syleth. He later became a poet, singing songs and wandering all across Bangladesh. He was the inspiration to the Nobel Prize winner Rabindranath Tagore who had mentioned about Hason Raja at several conferences worldwide.
Aami Joy Chatterjee
This movie portrays the story of a ruthless, self-centered and egoistic businessman Joy, who's definition of life and its situations is described by the all important 'I', 'me' and 'myself'. One fine day, Joy Chatterjee goes missing - This is the journey of a man who realizes that the 'I' or 'Aami' is transient which fades out of being. Jaya Ahasan plays a pediatrician and his fiancé in the movie while Shataf Figar plays an ACP investigating a bizarre case.
Dil Bole Awara: Tollywoods biggest superstars Prosenjit Chatterjee and Jeet Madnani will share the screen for this highly anticipated movie, directed by renowned director Raja Chanda. This movie has been produced by film production house Shree Venkatesh Films Limited.
The Mafia: After almost 7 years since Raj Chakraborty's Dui Prithibi which teamed up superstars Dev and Jeet, Bengali movie lovers will yet again be treated to the superstar team-up of Dev and Jeet in The Mafia. Koel Mullick is the lead actress in the movie. The movie is being directed by talented director Raj Chakraborty.
Boxer
Upcoming Bengali movie 'Boxer' is an Indian sports drama directed by Sanjoy Bardhan. The film portrays the life and struggles of a young boxer 'Ronny', played by young Shikhar Srivastava. The boxing ring has been used to show the tolerance towards life as opposed to violence. Every pain and wound that Rony suffers is not just to win the trophy but also the heart of his love interest 'Jinia' portrayed by Ena Saha. The film also has stars like Soumitra Chatterjee, Rajatava Dutta and Labony Sarkar in pivotal roles.
Upcoming Hindi movies in 2018
Padmavat
This is one of the most controversial movies off late. After much uncertainty about its release, Indian Central Board of Film Certification has finally allowed the movie to be presented to the audience. This movie has been set in medieval Rajasthan where Queen Padmavati is married to a noble king and they live in a prosperous fortress with their subjects until Sultan Alauddin Khilji of Delhi starts obsessing for the beauty of Deepika Padukone and attacks the kingdom of Mewar as a result. This movie has been directed by Sanjay Leela Bhansali and has Deepika Padukone, Shahid Kapoor and Ranveer Kapoor in leading roles.
Vodka Diaries
Kay Kay Menon is back in action this year with Vodka Diaries. This movie revolves around a mysterious woman, who takes ACP Ashwini Dixit portrayed by Kay Kay Menon on a wild goose chase involving a series of murders happening in a single night which might be connected to a night club called 'Vodka diaries'. This film also boasts of stars like Raima Sen, Mandira Bedi and Sharib Hashmi. The film has been directed by Kushal Srivastava.
Aiyaary
This movie, inspired by true events, has been written and directed by filmmaker Neeraj Pandey; well known for his earlier movies like 'A Wednesday', 'Special 26' and 'Baby' as well as for Bengali movie 'The Royal Bengal Tiger'. This movie has Manoj Bajpayee and Siddharth Malhotra playing the roles of two army officers professing completely different views. The film is reportedly a tribute to the martyrs who laid down their lives for India's victory over Pakistan in 1971 which led to liberation of Bangladesh.
Pad-Man
Akshay Kumar, one of the biggest stars of Bollywood riding on the success of his latest blockbuster 'Toilet-Ek Prem Katha' is playing the lead role in the biography on Tamil Nadu activist Arunachalam Murugantham, who invented a device to make low cost sanitary pads for women and girls in his village. The movie also aims to remove the stigma around periods. Along with Akshay Kumar, the movie also features Sonam Kapoor and Radhika Apte in lead roles with a special appearance by Amitabh Bacchan.
Pari
Pari is a movie from the 'Horror thriller' genre and is Anushka Sharma Kohli's third film as producer after 'NH 10' and 'Phillauri'. Parambrata Chaterjee and Anushka Sharma Kohli are in the lead roles while the movie marks the debut of director Prosit Roy. Parambrata Chatterjee was earlier seen in Vidya Balan starrer 'Kahaani'.
Parmanu
John Abraham is all set to bring to us the story of India's first nuclear test to celluloid with Parmanu – The Story of Pokhran. Parmanu is an ode to the Army and scientists, who truly accomplished extraordinary feats in the face of adversity to ensure that India finds its due place on the world nuclear map. The movie also stars Diana Penty and Boman Irani in pivotal roles. The film has been directed by Abhishek Sharma.
Sanju: Sanju is an upcoming Indian biography based on the controversial life of actor Sanjay Dutt, his career, jail sentence and personal life. From rise to roadblock to recovery, each of his stories is inspiring. The film has been written and directed by Rajkumar Hirani and produced by Vidhu Vinod Chopra. Ranbir Kappoor is playing the role of Sanjay Dutt in the film with supporting actors like Anushka Sharma Kohli, Dia Mirza and Sonam Kapoor. Earlier, Ranbir Kapoor left everyone including Sanjay Dutt pleasantly surprised when photos of him as Sanjay Dutt were leaked on social media.
Thugs of Hindostan: This period action adventure is a must watch movie of this year, as Director Vijay Krishna Acharya has brought together two of the biggest stars of Indian cinema on screen. The movie is based on the 19th century novel 'Confession of a Thug' by Philip Meadows Taylor, about a gang of thugs who posed as a serious roadblock to the British Raj in India during the early 19th The film will be released under the banner of Yash Raj Films and also stars Katrina Kaif and Fatima Sana Shaikh.
Zero
Last, but by no means the 'least', Shahrukh Khan's 'Zero' is one of the most eagerly anticipated movies of this year. King Khan has played the role of a dwarf in the upcoming film, which is now making people look more seriously towards the lives of vertically challenged people. The movie is about, Raj (portrayed by Shahrukh Khan), who struggles to find love and ends up pairing himself with one of the most wanted women on the planet. Anushka Sharma and Katrina Kaif will be playing the female lead actors in the movie.