Emiliano Martinez, the Goalkeeper of the Argentina team at the FIFA World Cup, got the chance to try some of the delicious and mouthwatering Bengali food after coming to Kolkata on July 3.
Martinez enjoyed being a 'Bangali Babu' and had a 'Bangali Bhoj.' The Bengali lunch platter consisted of plain rice, pulao, aloo posto, chital fish muithya, Illish fish paturi, Daab Chingri, Kosha Mangsho, Green Salad, rosogolla, and mango sandesh. Thinking about his diet and health, the foods were made less spicy, and a smaller amount of mustard was used.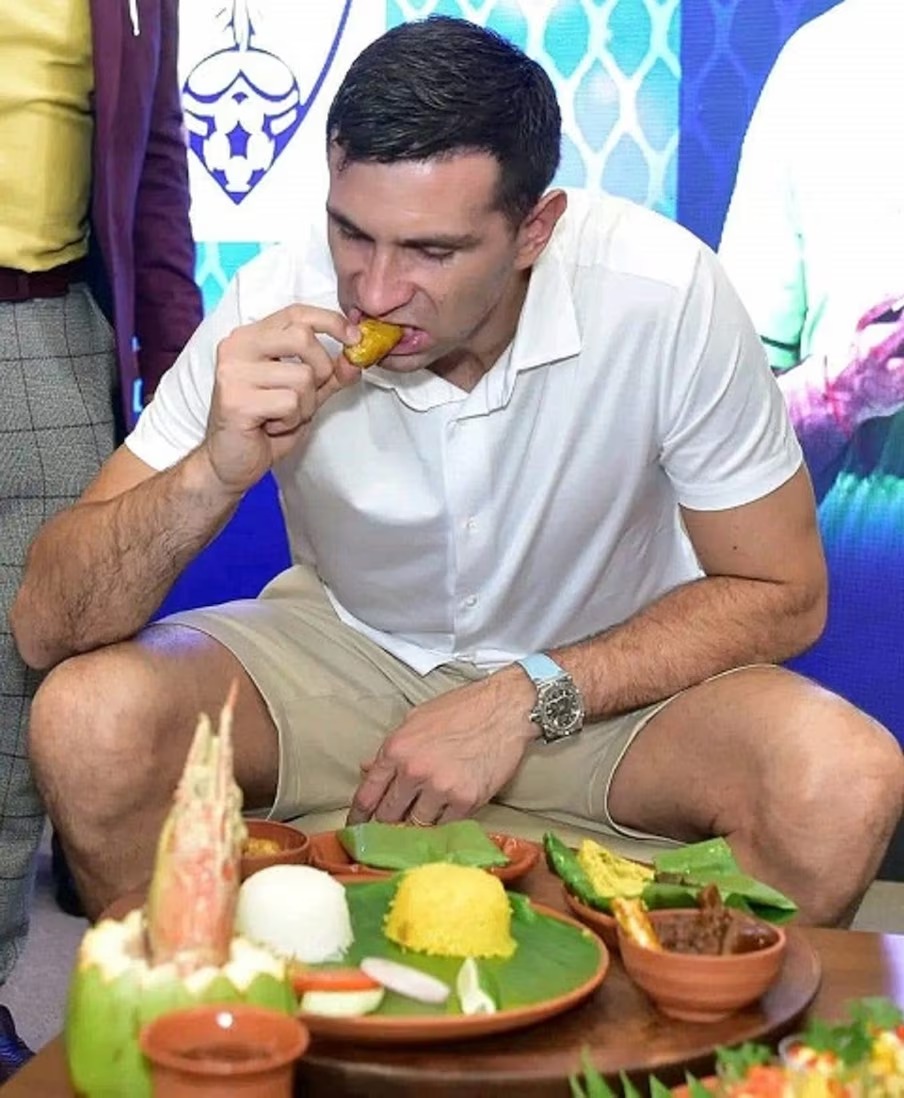 Martinez was very happy with the food arrangements. Though he didn't eat everything, he tasted everything.
The Golden Glove winner of the 2022 World Cup came to visit Kolkata. For the next two days, he had a packed schedule.
Martinez said at the start of his two-day visit, "I'm feeling great. It's a lovely country. I'm delighted to be here. I'm really excited. I promised I'm gonna come to India, so I'm here. It's a place I always wanted to come."