Every year, as Durga Puja approaches, the anticipation builds. We eagerly await the unveiling of the new calendar to mark the days of the grand festival. Social media gets flooded with images of the goddess, and this year is no different. However, have you ever wondered how Goddess Durga arrives and departs? According to scripture, the timing of her arrival and departure carries significance, and it's influenced by a unique set of conditions.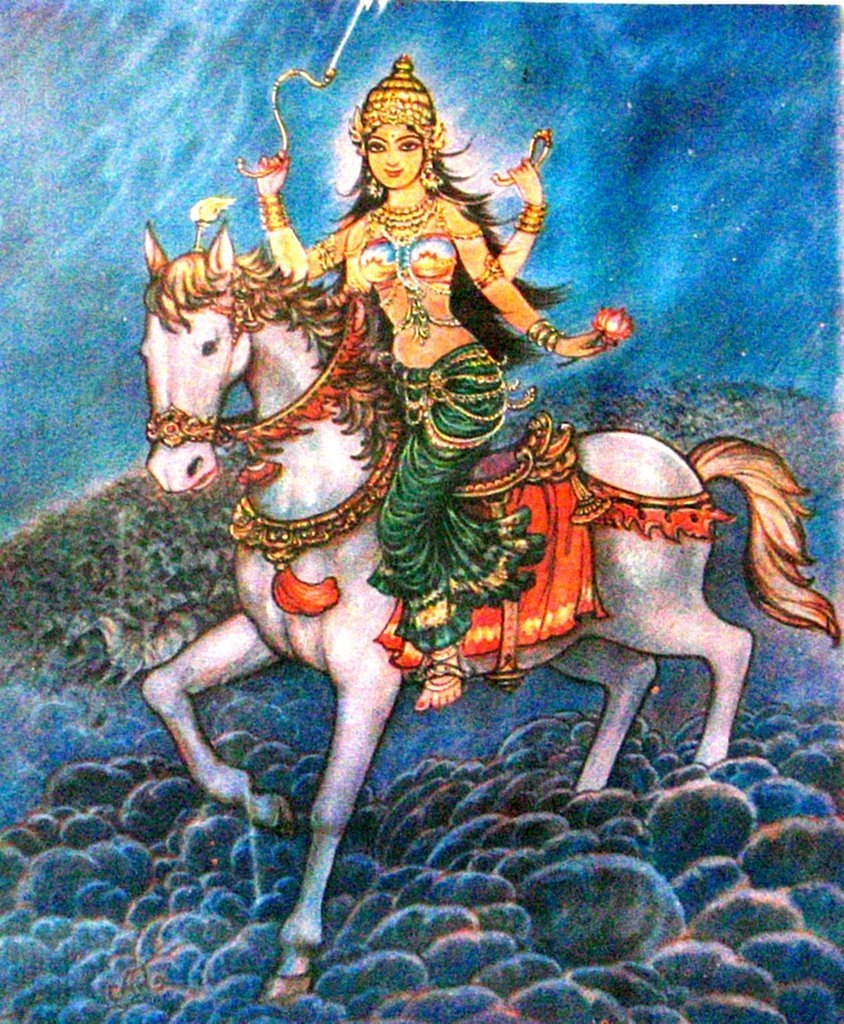 The Four Modes of Goddess Durga's Journey:
Elephant (Gaj): If Saptami (seventh day) or Dashami (tenth day) falls on a Sunday or Monday, then the arrival and departure of Goddess Durga will be on an elephant. This symbolises peace and prosperity. When she arrives on an elephant, she represents (Shashipurna Basundhara), the embodiment of tranquility and abundance.
Horse (Ghatak): If Saptami or Dashami falls on a Saturday or Tuesday, Goddess Durga's journey will be on a horse. This indicates turbulence and political upheaval. It signifies (Chattrobhang Turogomo), suggesting disruptions in society, conflicts, and revolutions.

Palanquin (Dola): When Saptami or Dashami falls on a Thursday or Friday, the goddess will arrive and depart on a palanquin. This mode represents Dola, which is considered the most inauspicious. It is associated with epidemics and illnesses, symbolising (Marak), or death's presence.
Boat (Nouka): If Saptami or Dashami falls on a Wednesday, Goddess Durga's journey will be by boat. This implies a turbulent natural environment, such as storms and excessive rainfall, leading to inundation and crop damage. Some believe that her arrival by boat results in a good harvest.
Interpreting Durga Puja 2023:
Looking at the calendar for 2023, Mahalaya falls on October 14th, a Saturday. Maha Shashti is on October 20th, a Friday. Maha Saptami falls on October 21st, a Saturday. Maha Ashtami is on October 22nd, a Sunday, and Maha Navami falls on October 23rd, a Monday. Maha Dashami falls on October 24th, a Tuesday.
Based on this calendar, it's evident that in 2023, Goddess Durga's arrival and departure both happen on a ghatak (horse), indicating potential turmoil and political unrest. According to the scriptures, when the goddess uses the same mode for both arrival and departure, it is considered highly inauspicious.
In conclusion, the mode of Goddess Durga's journey during Durga Puja carries deep symbolism and can provide insights into the prevailing conditions of the year. As we celebrate this grand festival, let's hope for peace and harmony, even in the face of challenging circumstances.