While watching Padmavat - wish the name remained Padmavati – a thought that constantly came to my mind was Sanjay Leela Bhansali and Ranvir Singh were really lucky to have each other. Bhansali's vision needed Ranvir's sculpted body and histrionic abilities to get translated into reality and Ranvir needed a creative talent like Bhansali to tap his talent, channelize it into the right direction and display it on a lavishly mounted platform.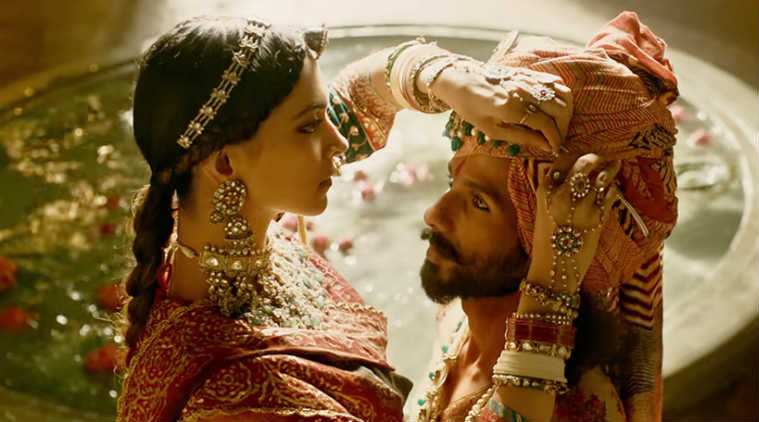 The film does not lay claim to historic authenticity and actually it has deviated much from the history books. The filmmaker says that the film is based on Malik Muhammad Jayasi's epic poem, Padmavat. Be that as it may, this reviewer loved every frame of the film. Every frame is complete in itself, in the sense that the frames are like paintings. I have always thought that Sanjay Leela Bhansali is a poet at heart. You can pan him as much as you want for his treatment of stories - a case in point is Devdas - or for not giving credit where is it due (The story of Hum Dil De Chuke Sanam has an eerie similarity with Maitreyee Devi's semi - autobiographical work Na Hanyate) and for many other aberrations; but you cannot deny that his films are a treat for the eyes.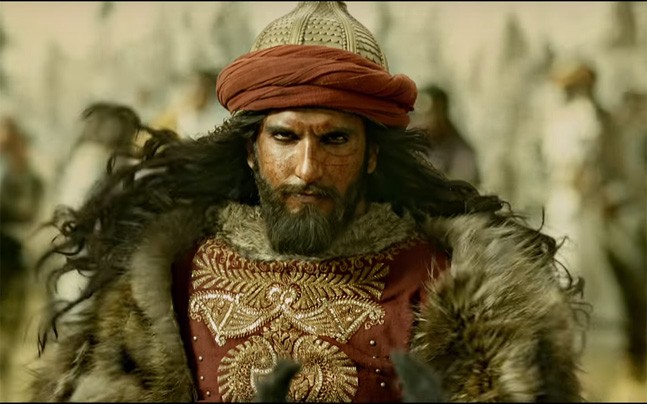 Deepika Padukone carries herself regally, both as the Sinhalese princess and as the Rajput Rani. Clothes sit well on her tall and slender frame. Bhansali chose his cast with care, though the Badi Rani of Mewar seemed to be an example of cost cutting. Shahid Kapoor looked good in the romantic scenes. Bhansali has painted his character whiter than snow and at times Shahid seemed avalanched under so much of virtue. Without a single flaw, the character seemed unreal at times, and weighed down Shahid's attempts to hold his own in front of the evil but magnetic personality of Alauddin Khilji, brilliantly portrayed by an adrenalin-charged Ranvir Singh.
The background score of the film by Sanchit Balhara sets the tone of the film. Songs are by Bhansali himself. `Ghoomar' has become a big hit and deservedly so. Deepika's superb moves added lustre to the racy, pacy and beautifully choreographed dance. On the acting front though, I think, Deepika still has scope for improvement. While on music and dance, mention must be made of 'Khalibali'. I have always been a fan of romantic and hummable numbers, and this particular song is just the antithesis. Still I found myself watching Ranvir and his fellow dancers jump and gyrate to its beats, completely mesmerized – couldn't take my eyes off – it was macabre and Ranvir with his heavily kohl-draped eyes looked evil personified, deranged even; but it was difficult to break the spell that it enveloped you in.
All said and done, Padmavat is definitely worth a dekko. You will love the little details, lovingly and deftly incorporated in the film by the director. The stark beauty of the desert landscape, the battle scenes and a very understated but impressive performance by Aditi Rao Hydari, Alauddin Khilji's ill-used and neglected wife.