Following traditional processes, the auspicious 'Falakata Puja' was recently celebrated in Ambari at the Chatkiavita area in Raiganj with incredible elation. The beginning of paddy plantations in the surrounding region was marked by this traditional ritual. Every year, during the traditional month of Ashadh, which falls in June or July according to the Gregorian calendar, this significant ritual takes place.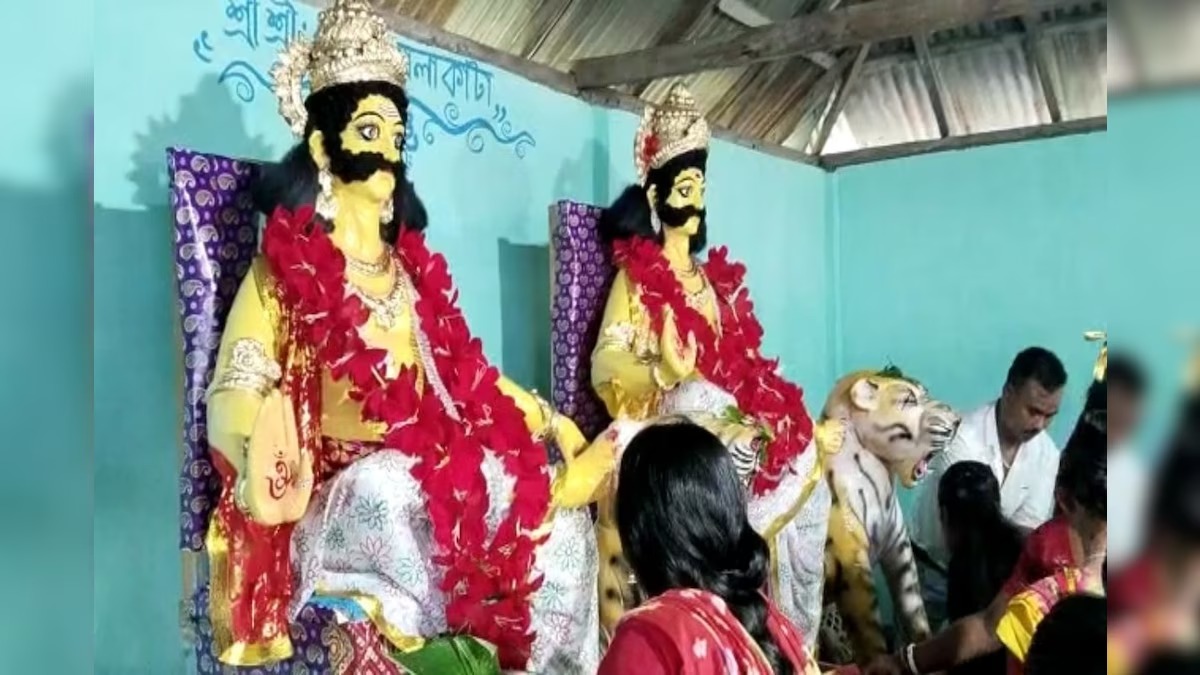 The villagers take an active part in the celebrations, creating three idols for worship called 'Raja Falakata', 'Tulakata', and 'Dhankata'. It is through this puja that the planting of 'Aman Rice, or Winter Rice seedlings, starts in the fields.
Different stories and histories surround these idols, which give the occasion an enigmatic aspect. It is said that Devi Chaudhurani built this temple in the past. At that time, she used to worship Raja Falakata, Tulakata, and Dhankata in this temple. Since then, Falakata puja has been performed in this temple.
Apart from the main three idols, this temple has many more idols of Gods and Goddesses. This puja is held every Saturday and Tuesday of the Ashadh month.
A devotee named Shyamoli Roy said, "We have been coming to the temple to offer this puja since childhood, holding the hands of Thakurda. This puja is popularly known as "Ashari Gramme Puja" in the Rajvanshi community. People from far and wide come here to offer puja at this time."
Manoranjan Roy, a member of the puja committee, said, "I heard from Baba Thakurda that the area was surrounded by deep forest hundreds of years ago. Various wild animals, including tigers, were seen. Devi Chaudhurani used to worship at the place where Falakata Puja is held now. Even today, Puja is being performed according to custom."