Indian captain Sunil Chhetri earlier gave good news about his wife's pregnancy after scoring the winning goal against Vanuatu. This time, after winning the Intercontinental Cup 2023 by defeating Lebanon 2-0 at Kalinga Stadium in Bhubaneshwar on Sunday, Sunil put his captain's armband on his wife Sonam's hand. That picture went viral on social media.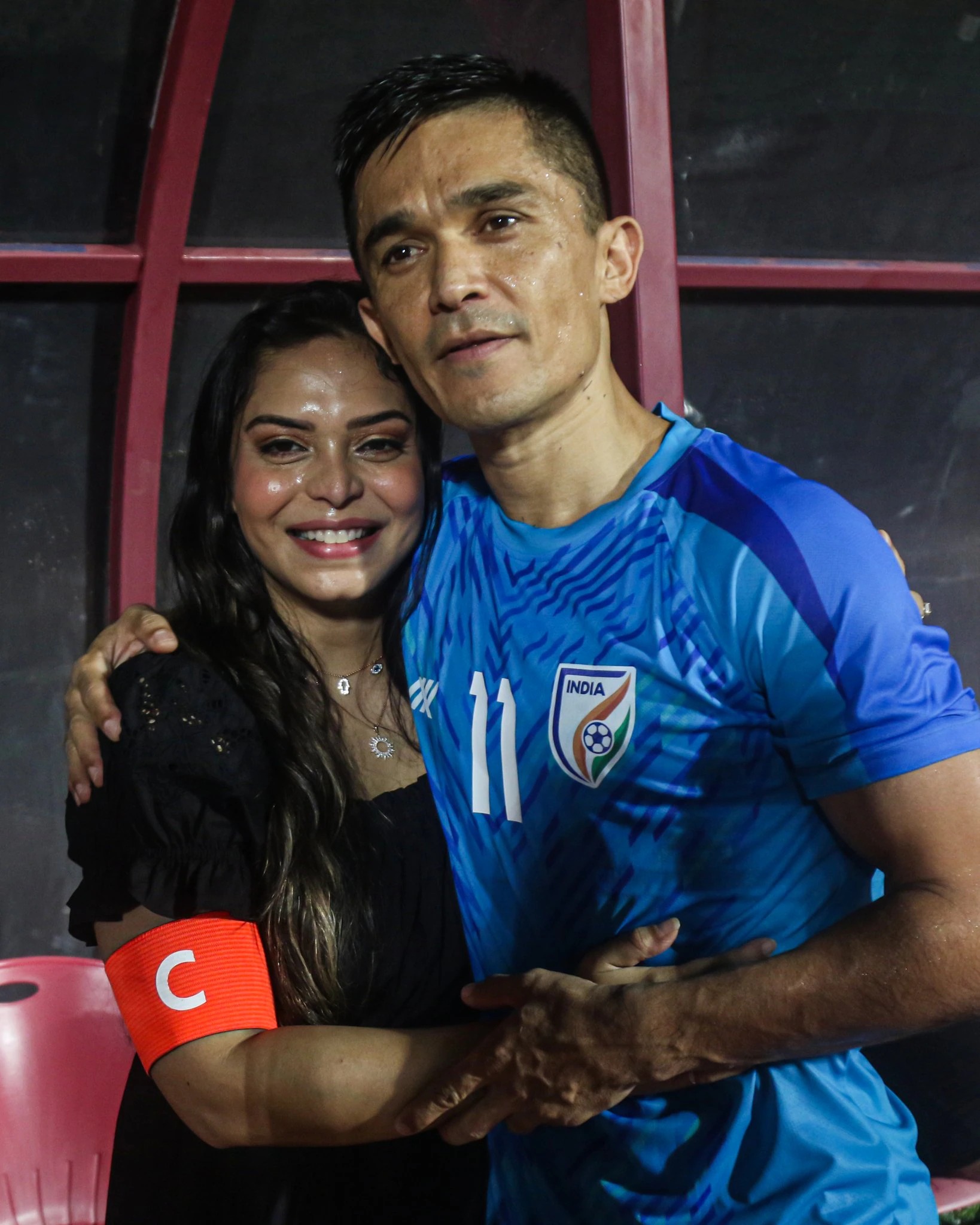 During the match, Sunil scored the first goal in the 46th minute of the match. In the 66th minute, Lallianzuala Chhangte's goal strengthened the lead of Team India. In the end, the Blue Tigers won 2-0 in the Intercontinental Cup 2023. As soon as the match was over, Sunil Chhetri went towards his wife and hugged her. After that, Sunil took off the captain's armband and put it on. That picture went viral on social media.
After this sweet moment between Sunil and Sonam, netizens were overwhelmed by the love and chemistry between the two. One such person said, "This is love," and another said, 'The real king is Sunil Chhetri.'
Odisha Chief Minister Naveen Patnaik was present during the match, and after the match, he announced on stage, 'Congratulations to the Indian team. The Indian team will be given Rs. 1 crore in prize money on behalf of the Odisha government. Naveen also said, 'I am proud to host a prestigious tournament like the Intercontinental Cup in Odisha. I congratulate the Indian team for their unyielding attitude in the face of tough competition.