Chai Break, the Kolkata based popular all day casual diner unveiled their brand's new logo along with the addition of various new items in the menu, on 4th of May 2018. The logo was launched by the founders of Chai Break, Anirudh Poddar and Aditya Ladsaria. They also shared detailed expansion plans for Kolkata in city centre 2 on 1st June, more in sector V, Durgapur, Bhubaneswar, Kharagpur, Ranchi, Patna and Guwahati in 12th of May and as well as in eastern India, which will be opening soon. They have already marked their presence with 13 strong outlets and will be coming soon with 12 more spread out all over India. The event was hosted in a true Adda manner with mouth-watering dishes from the new upgraded menu which will be available in all the outlets soon.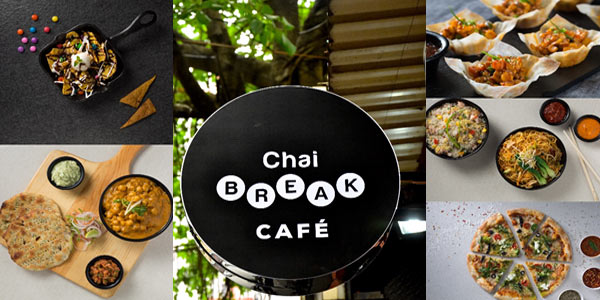 The founder of the chai break said "we are really happy, that we are the first café brand from Kolkata which is able to grow to other eastern Indian cities and soon we will be expanding pan India. The change in the logo is made to upgrade as per the changing trends and to compete with any international brand coming to India.
They also added about their exclusive menu that is liquor mixed with tea, and to top that all, their existing outlets will have non-veg items soon.
Valued customers of chai break unveiled the menu card. 'The food is really good which always attracts me. And the service is also very satisfactory. They always serve food with a warmth and smile.' Said by Sanjana and Niket Jain, a regular customer of Chai Break.