Kolkata is the newest city to benefit from 'Healthcare At Home' (HCAH) the newest solution which pushes the envelope futher with the combination of clinical expertise, innovative technology and compassionate care, to make advanced clinical services possible at patient's home. Kolkata is 3rd largest urban agglomeration, right after big metropolitan cities like Delhi and Mumbai and is among top 5 drug markets of India. Backed by promoters of 'Dabur', HCAH considers Kolkata as the first step in their entry in Eastern India. Dr. Gavrav Thukral, CEO Vivek Srivastava and Unit Head of Kolkata Md. Advil Hussain was present. With a strong emphasis on patient care and clinical treatments, HCAH delivers protocol-led, credible accountable, specialized and trained staff, technology-driven healthcare services at home. The company also announced various tie-ups with prominent hospitals along with many multi-specialty hospitals like AMRI, Woodland, Fortis and more.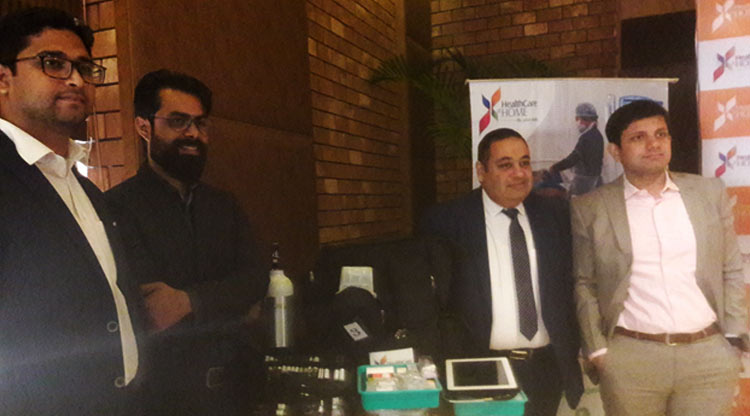 According to Mr.Vivek Srivastava, co-founder & CEO said," we aim to take the city's hospital beyond boundaries by becoming their partners, for critically ill patients or post-surgery patients."
When JIYO BANGLA asked them why they want to start up their base in Kolkata, Vivek Srivastava added, "Kolkata is the gateway to expand our services to the eastern belt of the country."
This is an advanced idea introduced by the HCAH(HealthCare At Home), backed by the Burman family who is the promoters of Dabur and the founders of HAH UK.