Recently, actor, director, producer and screenwriter Prakash Jha was in town for an upcoming project. He planned to meet Shiboprosad Mukherjee, the maker of Belasheshe, Hami and such other popular movies. He watched "Ramdhanu' this time and he seemed quite impressed.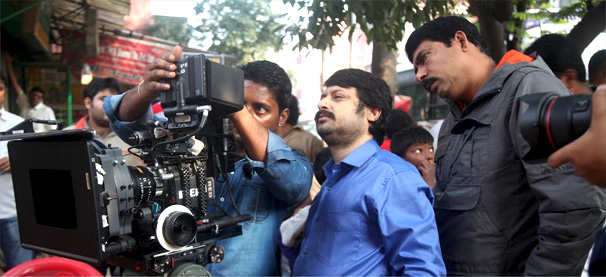 "It's a significant story told in a very relatable way. Every rising middle-class parent's dream is to educate their children in good English medium schools. Most of the time they themselves are uneducated and go through nightmare of a time trying to get their kids into a school which they think will guarantee their future — Ramdhanu's simplicity makes it endearing" said Prakash Jha.
"Education being such an imperative aspect of our life and society — the medium works very well," he said.
'Hami', the Sibhoprosad Mukherjee and Nandita Roy creation have already hit the screens all over India now. So they are hopeful with the fact that people will accept their creativity and social message as a part of moral values.