The fisheries department of Bengal government has organized Bengal Fish Fest 2019, aiming to raise awareness among people and to address the current issues pertaining to aquaculture, fish feed, and export in the fishery and seafood sector. In partnership with the Indian Chamber of Commerce, the event will be organized at Nalban Food Park, Sector V, Salt Lake, from January 11th to 13th.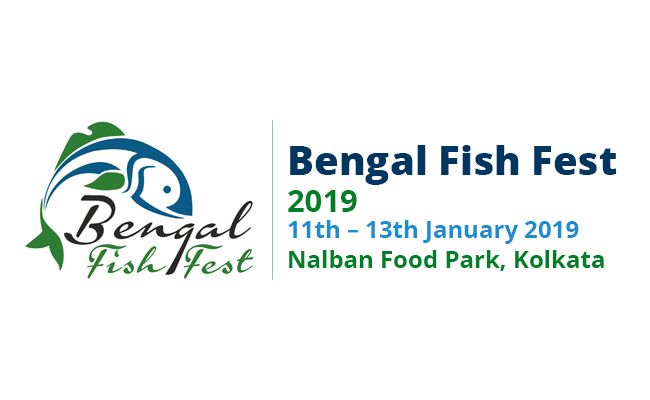 Officials are hopeful that the programme would help develop means of sustainable and scientific aquaculture in available inland and brackish water resources of the state and make West Bengal self-sufficient in fish production. It will also create an enabling eco-system for the various stakeholders starting from fish farmers to exporters.
The three-day festival will host stalls and exhibitions put up by stakeholders from the fisheries sector for promotion of modern technologies, different varieties of fish feed, ornamental fish etc. A large number of food stalls will also be set up by reputed food chains/brands to titillate the taste buds of fish-loving Bengalis by exotic fish cuisine.
Technical seminars and conferences will also be put up as part of the fest where multifarious issues of best aquacultural practices, strategies of market intervention, skill development, capacity building, financing and market linkages for the fishery sector in and outside West Bengal will be discussed. A large number of fishermen are expected to attend these seminars to share their experiences and also to gain exposure to new ideas and interventions by the government and private enterprises.
Special investors' meet will also be organized during the festival to explore the scope of export promotion and investment potential as well as the possibility of promoting fish market within and outside the state. To add to the entertainment quotient of the whole event and to give it a more festive look, cultural sessions will be organized in the evening each of the three days, when renowned artists and band will perform.