There has been no recorded successful climb to Brammah in the past five decades. But the Bengalis did it! Nine mountaineers from Bengal created history on Tuesday morning by scaling the Brammah I peak located in the Kishtwar Himalayas in Jammu and Kashmir. This is a proud moment for Bengali People! No Indian has ever completed the expedition until now.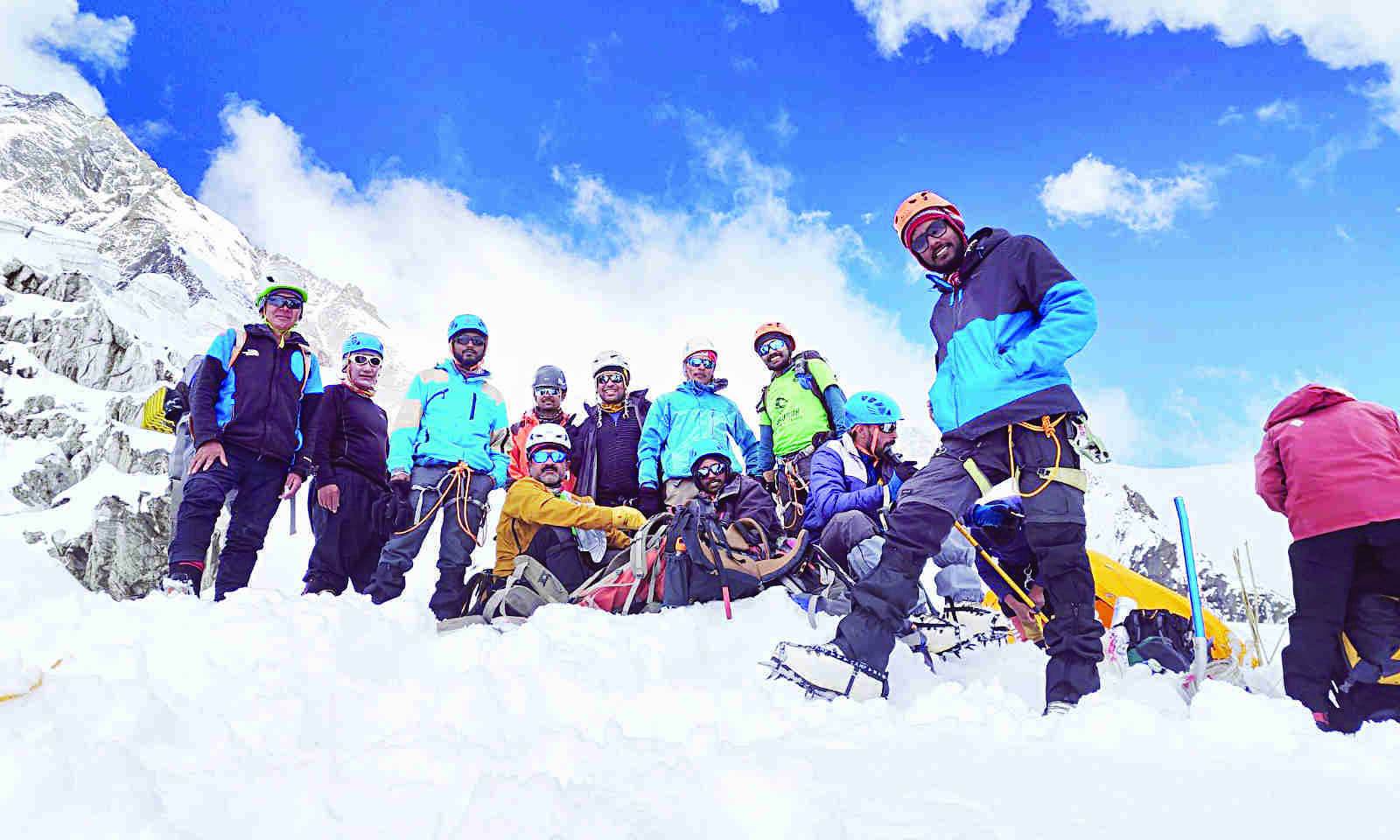 The expedition was held under the banner of 'Sonarpur Arohi' and was led by Rudraprasad Halder. Apart from Halder, the team also includes Satyarup Siddhanta, Partha Sarathi Layek, Avik Mondal, Rudraprasad Chakraborty, Debasish Majumder, Naitik Halder, Uddipan Halder, and Tuhin Bhattacharjee. Along with them, there were five sherpas to help them.
A mountaineer named Abhijit Chowdhury said, "The nine-member team along with five sherpas started their ascent from camp 2 at 11 p.m. on Monday, and the news of their successful summit reached us at 10.30 a.m. on Tuesday. They will be descending to Camp 2 and will rest there for a few hours before climbing down to the base camp."
The team had started climbing on Sunday morning but was caught amidst massive snowfall. With another 136 m to reach the summit, one of the sherpas fell 70 feet downward, and the team was compelled to return to Camp 2. However, their determination led them to start the fresh climb on Monday night with the improvement in weather.
For the first time in 1973, Chris Bonnington of England climbed this peak. Then, in 1978, a climbing team from England climbed this peak. Then, in 1979, a Japanese mountaineering team climbed this peak, but one of their climbers died during the expedition. After that, no one ever completed the expedition. Then, after 44 years, the Indian Mountaineers did it.
Guiness record holder Satyarup Siddhanta, who is also part of the expedition, said that areas after the gendarmes are prone to avalanches. "It is like a big slab of ice, which can cause an avalanche at any moment. The tough part is to cross this area," he said.
As soon as the Bengali climbers got the news that they had reached the summit of Brahma-1, Chris Bonnington also sent a congratulatory message to them.