After a long hiatus following her appearance in Colors Bangla's serial 'Trishul,' actress Debleena Dutt is making a triumphant return to the small screen. This time, she's back with a bang in the popular serial 'Nayika No. 1' on Colors Bangla.
'Nayika No. 1' presents a unique blend of drama, romance, and intrigue, offering viewers a captivating storyline. It tells the tale of an ordinary girl's journey from a junior artist to a leading actress, and Debleena plays a pivotal role in the series.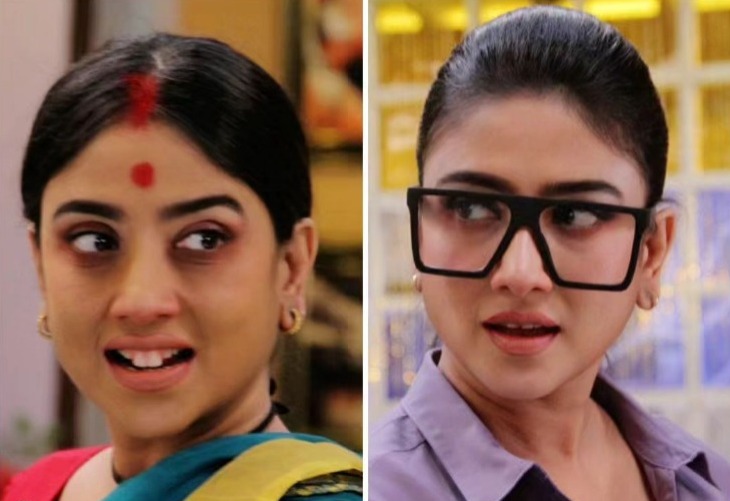 What makes her role in 'Nayika No. 1' stand out is her portrayal of a double character: Vidya Basu and Vidyamani, two sisters in the story. While Vidya, despite having the name 'Vidya,' didn't pursue education and got married at a young age, her life is filled with sorrow. Her husband attempts to murder her, leading to the loss of one eye and severely damaged teeth, leaving her visually impaired and disfigured.
On the other hand, Bidya is exceptionally talented and has pursued education. She becomes a renowned fashion designer abroad, gaining fame and success. Debleena's remarkable acting skills shine as she effortlessly embodies these two contrasting characters.
Why did the producer and director choose Debleena for this challenging dual role? Debleena herself shared in an interview that she was initially unsure, but upon hearing about the 'dual character' concept, she felt it was an opportunity to prove herself once again. Having portrayed various roles in the past, including the character Nandini in 'Ek Akasher Niche,' Debleena had gained confidence in her acting abilities.
Debleena's dedication to her craft and her ability to portray these distinctive characters convincingly have made her a favorite among viewers. Whether it's the character Sheela or the multi-layered Vidyamani, she approaches each role with equal finesse. Working alongside newcomer Ritabrata De in the role of Sheela, Debleena's veteran presence enhances the serial's overall appeal.
In the end, it can be said that Debleena Dutt's return to the small screen in 'Nayika No. 1' has been a delightful treat for fans of Bengali television. Her exceptional portrayal of dual characters demonstrates her versatility as an actress and reaffirms her place in the hearts of viewers.