Basanta Utsav- The festival of Colour and this festival is celebrated with much fanfare in every spring without any fail. This colourful festival is considered to be the one and only festival where the celebration is held in the long stretch of March. Basanta Utsav presents an indispensable piece of Bengali culture. The festival is celebrated with colour, dance and music. Especially the song, 'Basanta Eschegeche' goes hand-in-hand with the ambience. Iman Sangeet Academy this year too organized a musical event titled 'Basanta Utsav'. The event took place at Mirpara Park Maidan, Liluah.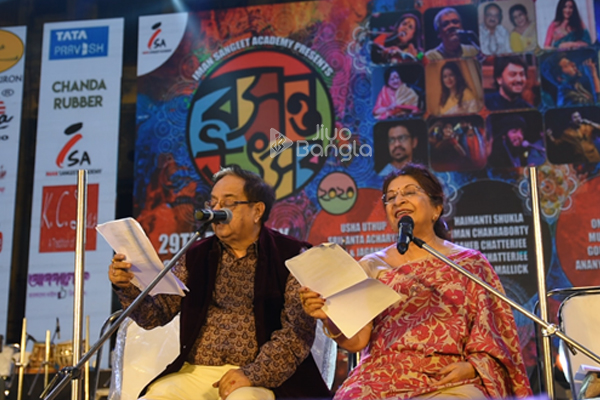 Iman's Sangeet Academy's endeavour in organizing this event was to spread the essence of Basanta Utsav in a unique style with lots of pomp. Participants at the event included Lagnojit Chakraborty, JoJo, Shovon, Tirtho, Srijato, Iman Chakraborty and her students of the Academy. Speaking with Jiyo Bangla, Iman said, "This is the four session and it's more like my baby. 3-4 months of hard work finally paid off." When we asked her what's her plan for Holi, the beautiful and charismatic lady said, "Obviously I will play Holi. I can't stop myself from this celebration."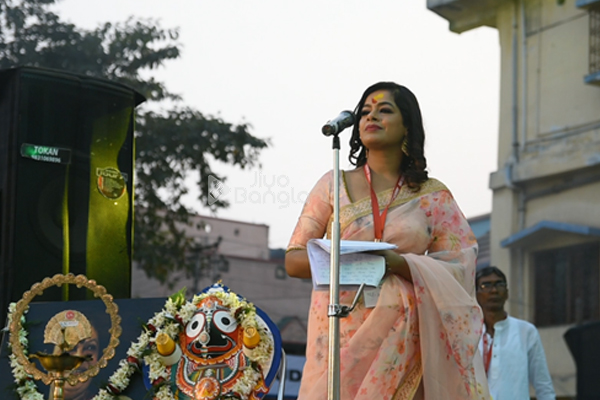 Later in the Evening, right after the event wrap-up everyone applied red, pink, yellow, blue hued powders on each other. It was a visual treat for everyone present at the event.