This year's Mahalaya is upon us, and it's not just about the grand Durga Puja festivities. Before the puja fervour begins, it's the Mahalaya that sets the stage. From the early hours of the morning, the iconic voice of Birendra Krishna Bhadra fills the airwaves with the enchanting rendition of 'Mahishashur Mardini,' a tradition cherished since childhood.
On the other hand, many eagerly await witnessing Ma Durga on their television screens. Starting at 5 AM on Mahalaya, various channels air the epic 'Mahishashur Mardini,' with television stars and actors donning the avatars of gods and goddesses, adding a unique charm to this special episode.
Every year, viewers anticipate who will portray these divine characters, and Zee Bangla is gearing up for an extraordinary Mahalaya morning. What's the highlight this time? Who will be Ma Durga? What's happening behind the scenes during the Mahalaya shoot? Zee Bangla has all the answers.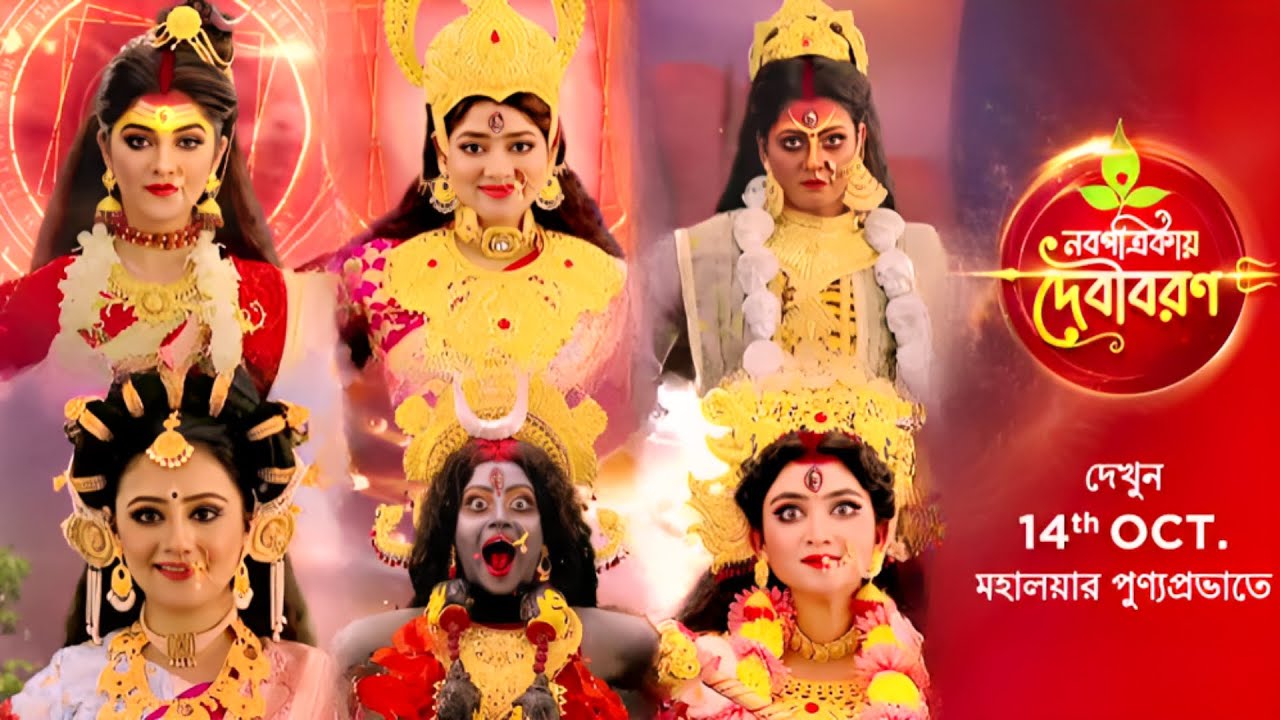 In this year's rendition, the popular actress Sraboni Bhunia, known for her role in 'Mukut,' will take on the character of Chamunda. The role of Pilu, Mohini's character, will be portrayed by the talented actress Megha Daw.
The preparations for the songs are also underway. This Mahalaya, two songs have been sung by the talented Asmita Kar. Renowned singer Shubhashree will lend her voice to 'Debsena.' Additionally, popular singer Meghla Dasgupta will bring her melodious tunes to this year's Mahalaya. Not to forget, Aditi Munshi's soul-stirring songs will grace this Mahalaya.
The beloved actress, Ditipriya Roy, will mesmerise the audience as Parvati. In addition to Parvati, she will also take on the roles of Maha Lakshmi, Maha Saraswati, and Mahakali, adding diversity to her performance.
The actor Rohit, known for his role in 'Phulki,' will portray the character of Lord Shiva. He expressed his enthusiasm, saying, "I am a devout follower of Lord Shiva, and I am thrilled to portray this character. I am trying my best to do justice to the role."
The Mahalaya also boasts a lineup of renowned and lesser-known music artists who have contributed to the show's grandeur. The winner of Sa Re Ga Ma Pa, Ankita, is among the performers, and the shoot includes the magnificent Chandi Path.
Musical sensation Jayati Chakraborty joins Zee Bangla this Mahalaya, sharing her excitement to perform on this platform.
This year, Ankita Mallick, known for her role as Jagaddhatri in the popular show 'Jagaddhatri,' will step into the shoes of Mahishasura Mardini, taking on the unique challenge of playing this role.
Mahalaya falls on the 14th of October this year, and Zee Bangla has left no stone unturned to make this year's Mahalaya special. The shooting is in full swing, and the episode is titled 'Navapatrika Devi Baran.' It's a must-watch event that will air at 5 AM on Mahalaya morning, promising to be an extraordinary experience that sets this year's Mahalaya apart from the rest.