Raksha Bandhan is the celebration of sacred relationships between a brother and a sister. On this day, sisters tie colourful rakhis on their brothers' hands to wish them health and longevity. On the other hand, the brothers are bound by the thread of love and swear to protect their sister for the rest of their lives. Raksha Bandhan means to promise to always protect one's loved ones.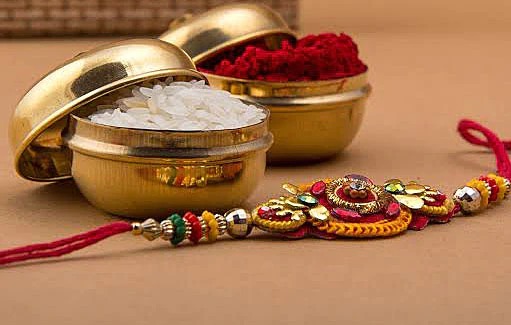 According to the Hindu calendar, this Raksha Bandhan festival is celebrated every year on the 'purnima tithi' of the month of Shravan. But this year, Rakhi Purnima has fallen in the month of Bhadra, i.e., the dates are 12 Bhadra and 13 Bhadra according to the Bengali calendar. Shravan month is considered to be 'Malmas'. According to the English calendar, Purnima Tithi falls on August 30 and lasts until August 31. Therefore, the Raksha Bandhan festival will be celebrated for two days in such a situation.
According to Bengali Panjika, doing any auspicious work during Vadra means that it is inauspicious. According to the Shastra experts, it is not auspicious to wear Rakhi as Bhadra begins on that day. It is also said that in the month of Bhadra, Shurpanakha tied his brother Ravana with Rakhi, after which Ravana's entire clan was destroyed. So, it is believed that rakhi should not be tied in Bhadra month. It is also said that tying rakhi in Bhadra shortens the life of the brother. But this time, since Shravan Malmas, Rakhi Bandhan will take place in Bhadra month itself. So, Shastra experts say Rakhi Bandhan Utsav should be done from August 30th night to the next day, August 31st morning.
According to the Shastra, the best time for Raksha Bandhan, starts at 21.09 p.m. on August 30 and ends at 07:05 a.m. the next day. That is why it is said that Raksha Bandhan had two days this year. Many people keep 'Satyanarayan Vrat' on Rakhi Purnima. The Purnima will remain until 7:59 a.m. on August 31.