National Service Scheme (NSS) in West Bengal has launched the 'Pledge for Life-Tobacco Free Youth' campaign to address huge public health issues caused by tobacco consumption.
A workshop was organised by the NSS at Ramakrishna Mission Ashrama, Narendrapur in Kolkata on June 10.
The workshop was participated by NSS programme coordinators and program officers along with student volunteers of various colleges of West Bengal. NSS regional director Dr Sarita Patel also partook in it with technical support by Sambandh Health Foundation (SHF) and Narayana Superspeciality Hospital, Howrah.
During the workshop, Dr Apurva Garg, consultant, Head Neck Cancer Surgeon, Narayana Superspeciality Hospital, Howrah, and Voice of Tobacco Victims (VoTV) patron elaborated upon the effects of tobacco use. He said that he had noticed over time that a considerable number of young patients in their OPDs had been diagnosed with oral cancers due to tobacco. Some cancer survivors and their families also narrated the trauma and suffering which they had to undergo due to tobacco-induced disease. The NSS participants were disturbed by the plight of the families and disruption to their lives. He further added that tobacco usage causes 90 per cent of oral and lung cancers which leads to fatalities, major loss of quality of life, trauma and financial ruin for the family. "Unfortunately more than 50 per cent of oral cancer victims who undergo surgery do not survive more than one year. Prevention is better than cure – NSS can contribute significantly in preventing the youth from tobacco addiction," he said.
Swami Sarvalokananda Maharaj, secretary, Ramakrishna Mission Ashrama, Narendrapur, Kolkata said gave his blessings for a tobacco and cancer free West Bengal.
Sarita Patel, regional director, NSS Kolkata, said, "It is quite evident that a huge portion of mankind is now affected by the frequent use of tobacco. Tobacco use has gradually started to spread among the youth which is very harmful. It is expected from the youth that they should stop themselves to be addicted by tobacco and create awareness among the mass not to use the tobacco item."
In the workshop, all the participants took a pledge that they will never touch tobacco and will encourage family, friends and prevent others as well. In addition, they had had developed an action plan under the Pledge For Life campaign for the year 2019-20, which will see students, NSS volunteers conducting will be anti-tobacco activities such as pledge against tobacco, special camps, debate/essay competitions, street plays etc.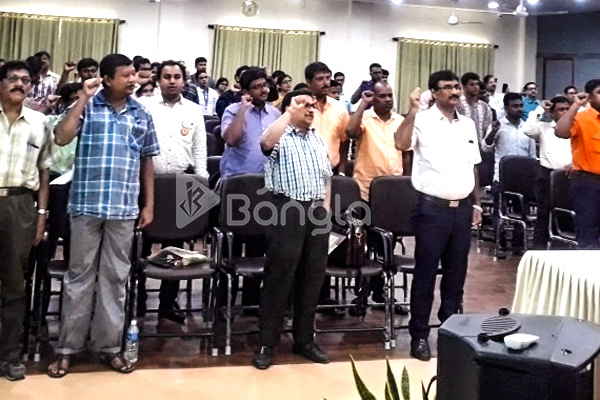 "It is a great initiative by the NSS for a social cause of protecting our young generations from addictions. West Bengal has more than 1000 units with over 1 lakh volunteers. Energy of these volunteers will definitely reduce the number of deaths caused due to tobacco, which is the single most preventable cause of death known, worldwide," Patel added.
An action plan was made for NSS activities for the academic year 2019-2020, which includes tobacco free oath for all students, NSS rural camps, various activities and competitions.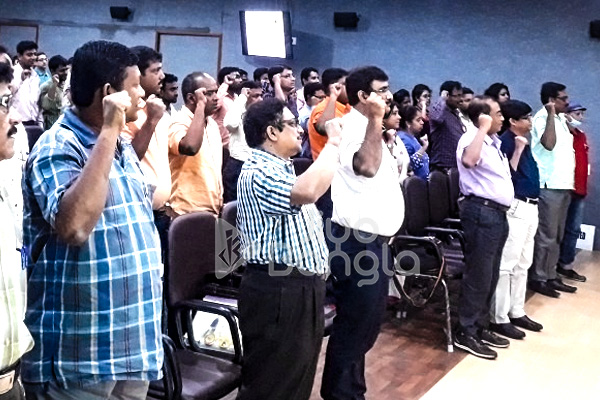 As per Global Adults Tobacco Survey, 2.39 crore people in West Bengal use tobacco in form of smoking and chewing; it has a major health impact on users and non-users; 1.5 lakh users die annually due to diseases attributed to tobacco and 438 children are introduced to tobacco every day.