After a year-long wait, Maa Durga comes home with her children, which calls for a celebration, and Bengali's leave no stones unturned to cater to the festive notion. The 10 days' calls for a distinct enjoyment, from new clothes to plethora of dishes, offering their utmost gratitude to come together and celebrate in behalf of the goddess.
The magnificent crowd at almost every pandals and food stalls at every corner are common factors of the Durga Puja season. Most Bengali's believe that Puja is incomplete without the street foods and pandal hopping's. But if one wishes to stay at home and enjoy in their own solitary way, a few dishes can be tasted which will also offer the same traditional Durga Puja effect and a closer look towards some of Bengal's authentic platters.
Few dishes one can try while celebrating Durga Puja behind closed doors of their home or outside in between the festive crowd.
Luchi-Alur Dum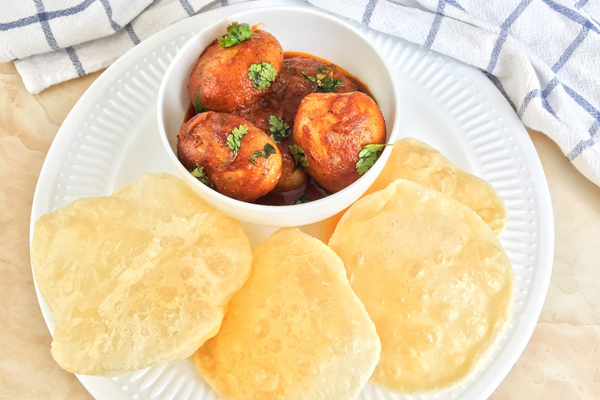 Its one of the most important Bengali festive dishes. Luchi and Alur Dum is often considered to be a Sunday or holiday snack sometimes served with some sweets as well, and people thoroughly enjoy so.
Bhapa Ilish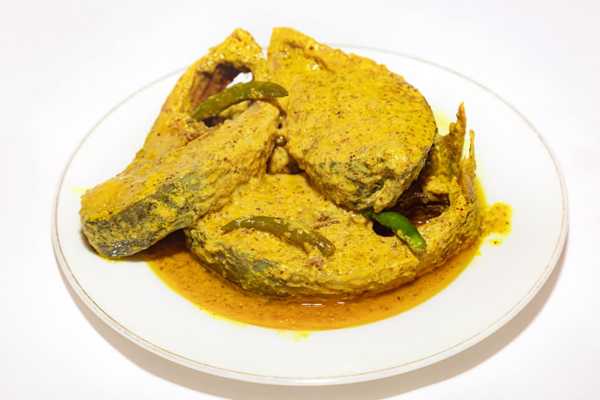 Bengali's cannot ever get enough of the Ilish-Chingri tug of war, but still enjoy both with the same devotion. The taste of steamed Hilsa with the flavor of mustard working as a catalyst for your taste buds, is something very important to indulge in between the festive mood.
Kolkata-Styled Mutton Biryani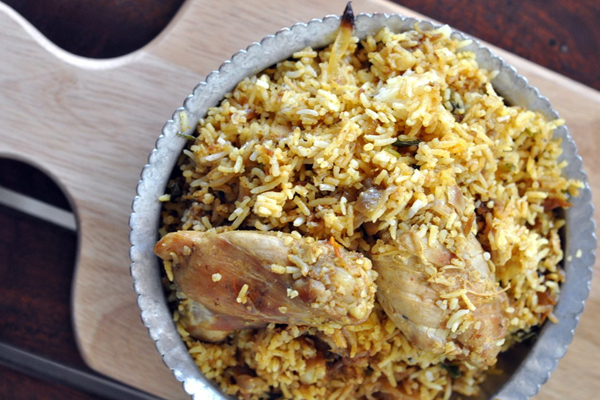 If cooking feels monotonous, purchase Mutton Biryani from any roadside stalls on the streets of Kolkata. Though 'biryani' as a dish, have been through a lot of modifications merging with different regional cultures and blends. Unlike the classy taste offered by Arsalan or Shiraj Biryani, the roadside stalls will give you a taste of the Kolkata's roots.
Kosha Mangsho
Though known to be a fish loving community, Bengali's are mostly food lover, and Kosha Mangsho can be one of the delicacies that can be savored with rice or roti or even luchi, perfect for dinner times.