A new Bengali television series titled "Shyama" is set to air on the Sun Bangla channel. This series promises to bring an intriguing spiritual story to the screen, breaking away from the familiar genre. The lead roles in "Shyama" will be portrayed by actress Tumpa Ghosh and actor Honey Bafna. Apart from the main cast, "Shyama" will also bring back actress Madhubani Goswami to the television screen. The series boasts a talented ensemble cast, including Biswajit Chakraborty, Anuradha Roy, Bharat Kaul, Sudipta Banerjee, and more.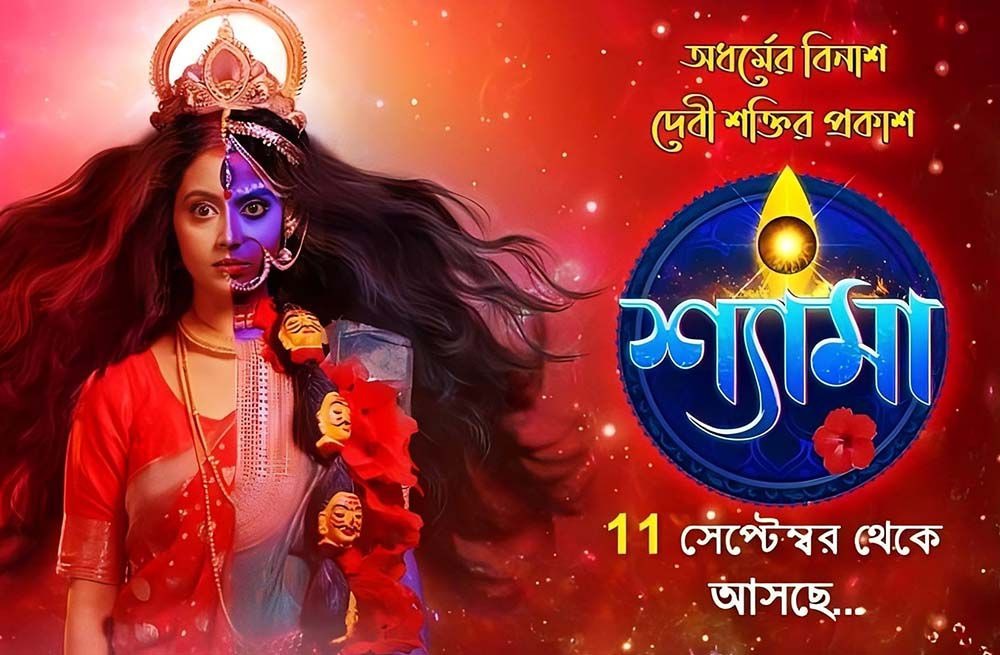 The story of "Shyama" revolves around Joy (played by Honey Bafna), a wealthy young man from the Banerjee family, headed by the renowned astrologer Bakul Banerjee (played by Bishwajit Chakraborty). Jay's character also plays the role of a fortune teller in the series. His first encounter with Aritri (played by Tumpa Ghosh) leads to love at first sight, resulting in their marriage. However, their lives take a dark turn when Jay and Aritri's past catches up with them, revealing unknown secrets that will challenge their married lives.
The series introduces other pivotal characters, such as Joy's grandmother (played by Anuradha Roy) and Joy's parents (played by Bharat Kaul and Suchismita Choudhury). Additionally, the cast includes characters like Aritri's parents, portrayed by Bodhisatta Majumdar and Mausumi Saha, and Joy's lover, played by Sudipta Banerjee.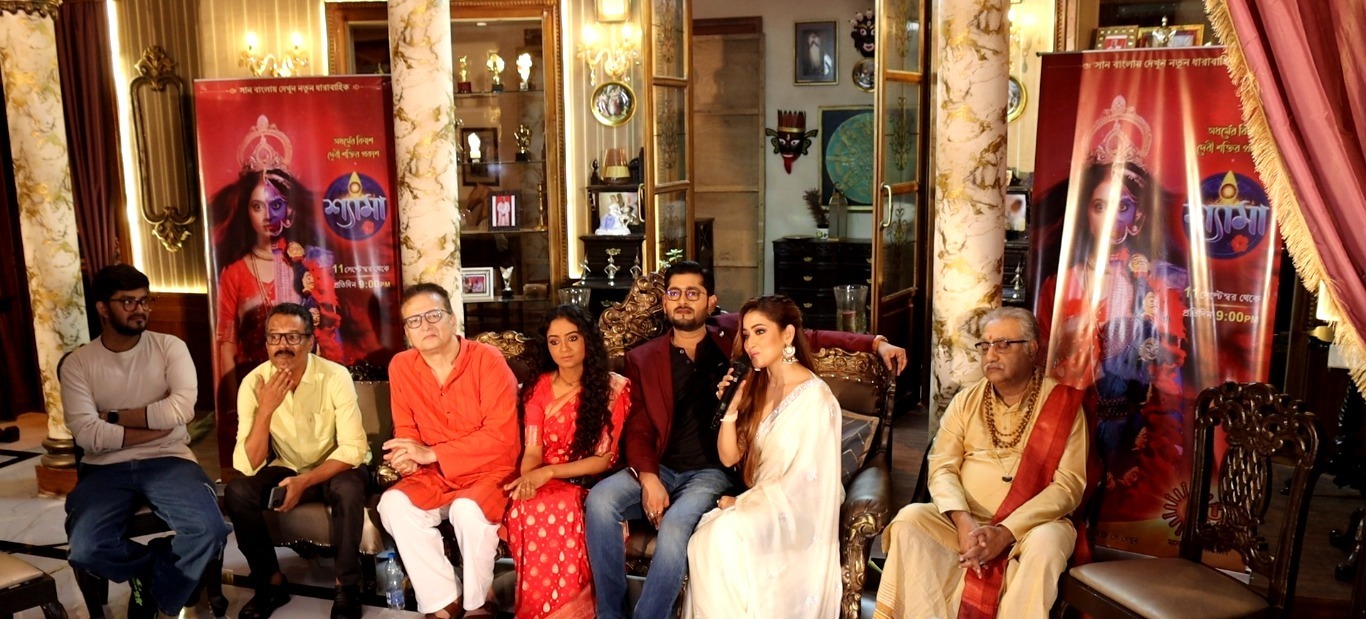 Recently, a press conference for "Shyama" took place on the shooting floor, where the actors, including Honey Bafna, Tumpa Ghosh, Madhubani Goswami, Sudipta Banerjee, Bishwajit Chakraborty, and others, shared their thoughts about the series.
Actress Madhubani Ghosh, who plays the role of Maa Tara in the series, expressed her excitement about returning to the television industry after four years. She shared her enthusiasm for the challenging role and the collaborative effort among the cast and crew.
Sudipta Banerjee, who plays a crucial role alongside Honey Bafna, noted that her character in "Shyama" is quite different from her previous roles and teased the unique aspects of her character.
Honey Bafna, portraying the lead character of Joy Banerjee, emphasised the challenges of doing this role, considering it to be an entirely different experience from his past work. He also highlighted the collaborative effort between co-artists to bring their characters to life.
Tumpa Ghosh, who transitioned from the character of Aritri to Shyama, expressed her satisfaction with the role, noting the character's evolution from a simple girl to a complex, empowered woman.
On the other hand, Biswajit Chakraborty, who plays the role of Bakul Banerjee, the astrologer, shared his thoughts on the uniqueness of the series, blending elements of black magic with social drama and socio-mythological themes.
'Shyama,' a serial penned by Nilanjana and Trishika, promises to offer a compelling storyline that blends the mystical with the dramatic. The series is set to premiere on September 11th at 9 p.m. everyday on Sun Bangla, and the cast is eagerly awaiting the audience's verdict on their hard work and dedication to this unique project.