Their love for books, and an urge to encourage the publishing trade, a few young publishers came together and hosted the Kolkata International Book Fair. The essence of this melting pot of cultures and ideologies were drawn from the Frankfurt Book Fair, Germany, which is a commercial trade fair.
The Kolkata International Book Fair is acclaimed for being the world's largest non-trade book-fair, targeted towards the joy of book lovers rather than distributors. For the very first time, the fair was organized on an experimental basis by a handful of booksellers and publishers in the year 1976. The fair received positive responses from all quarters and it became like an annual winter carnival in Kolkata, which the book-loving Kolkata resident looked forward to. With time, the carnival started picking up nuances of international fairs like large entrances and an architectural marvel at the centre of the ground which resembled Indian architectural designs. Initially, the location of the fair was the Maidan grounds, which was centrally located and well connected across the city. However, due to excessive dust pollution and the heritage building Victoria Memorial getting adversely affected, the venue was shifted to the Milan Mela grounds on E.M ByPass.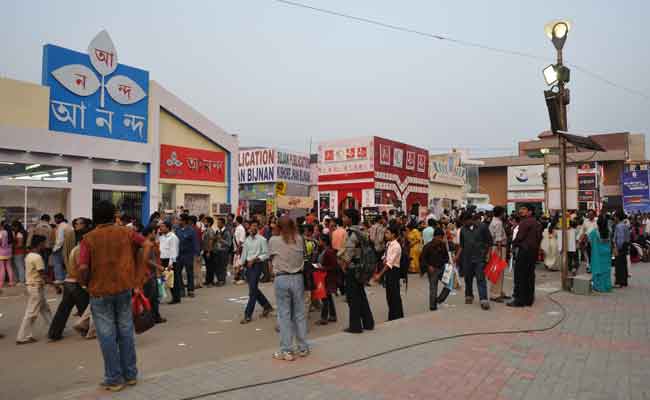 Later, 2009 onwards the venue of the Kolkata book fair was shifted to Milan Mela grounds, close to Science City. There were a lot of apprehensions about the new venue, however, the fair turned out to be a favourite, just like every other year. The Kolkata book fair started as a weeklong event, later it was extended, owing to popular demand.
The venue for the 2020 Kolkata Book Fair has been decided to be Central Park, in Salt Lake, the fair will start on January 29 and continue till February 9. Every year the International Kolkata Booka Fair has a theme country which is focussed upon for its literary ad cultural repertoire. This year's theme country is Russia. The Kolkata Literary Festival is also part of the International Kolkata Book Fair. Several noteworthy authors, budding authors, and scholars are a part of this poetic extravaganza.
The Kolkata Book Fair is also the stipulated venue for several little magazines to showcase their work and get recognized. Not only writers, but several artists and craftsmen also display their expertise through this international platform and earn accolades for their achievements.