On the occasion of the World Heritage Day, People's a heritage walk was organized in the city. The campaign was titled Discover Dum Dum. As Dum Dum is one of the oldest cantonments of the country it has quite a rich history and some historical buildings as well. Robert Clive's country house is still there at 91 Rashtraguru Avenue. But the house was not built by this Englishman, it existed from before his arrival as per the records. He acquired the house after the battle of Plassey. There are no reliable accounts about the origin of the house, some believe it was built by Portuguese or Dutch, and others say that it was constructed in the late Mughal Period. The building was initially a single-storeyed building which was renovated by Clive later, even built the second storey. Standing on a mound the house is shaped like a box with a plaque with Lord Clive's name on it. The house is currently looked after by the Archaeological Survey of India.
After Clive took possession of the house he renovated it changed its ground floor and added a beautiful garden which has been made in the Dutch style. The house changed several hands after Lord Clive. For a brief period, the officers of the Bengal Artillery lived here for field practice. In late 1891 the Presidency Volunteer Reserve Battalion used the house as its headquarters. Sir Owain Jenkins came to India to work for the Balmer Lawrie also stayed in this house, he, later on, became a notable industrialist.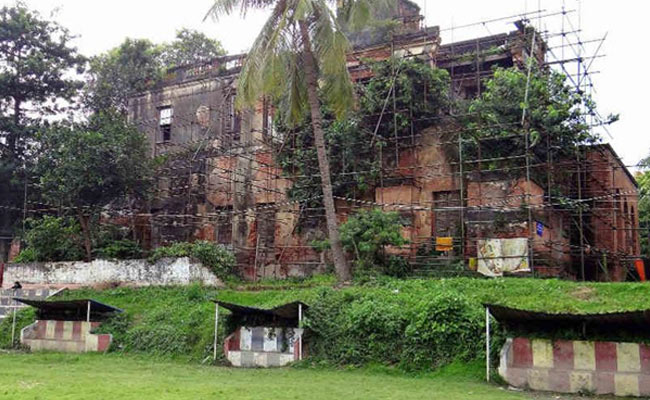 The Archaeological Survey of India carried an extensive excavation in the north mound of the house; statuettes, terracottas, seals or emblems of an ancient civilization were discovered belonging to the Sunga-Kusana period. Researchers also said that they resemble the artifacts found in 24 Paraganas Chandraketugarh along the river Bidyadhari. The ASI took the work of restoring the building and to some extent, they have been successful. The heritage walk arranged in Dum Dum will give the present generation a glimpse of the forgotten and abandoned past.