The Indian Space Research Organisation (ISRO) is a few hours away from launching India's third Lunar mission, Chandrayaan-3, and the final countdown begins.
The Indian Space Research Organisation will be launching the most anticipated mission, Chandrayaan-3, on the Launch Vehicle Mark-3 rocket from the Satish Dhawan Space Centre in Sriharikota, Andhra Pradesh, scheduled for Friday, July 14, at 2:35 p.m.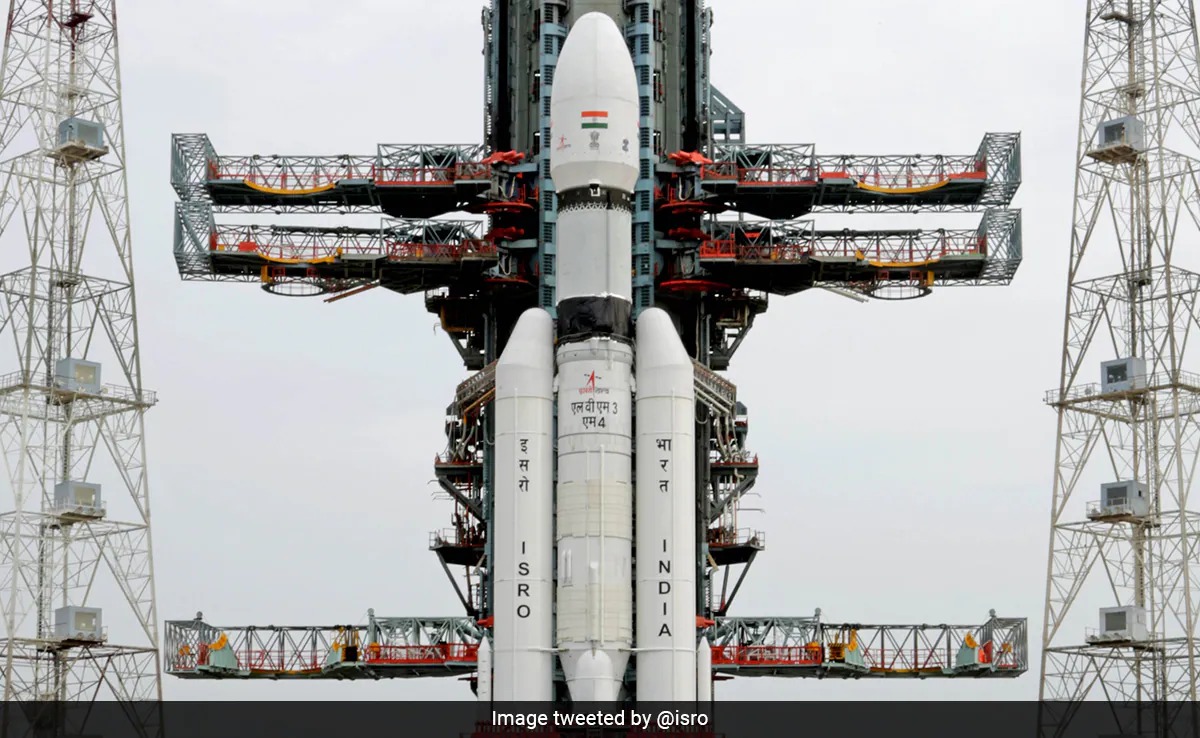 ISRO will be live streaming the launch on its official website, YouTube channel, and Doordarshan channel, starting from 2 p.m. IST onwards.
Scientists at ISRO have scheduled a soft landing on the lunar surface for August 23–24. If ISRO completes the mission successfully, India will be the fourth nation after the US, Russia, and China to land, and India will be in first rank because the moon's south pole region has been chosen to land. The reason for being chosen is that the lunar south pole remains much larger than that at the North pole. There could be a possibility of water being present in permanently shadowed areas around it.
The largest and heaviest LVM3-M4 rocket (GSLV MkIII), also called 'fat boy' by ISRO scientists for its heavy lifting capability, will carry Chandrayaan-3 on Friday as part of the moon mission.
According to scientists, around 16 minutes after lift-off, the propulsion module is expected to get separated from the rocket and orbit the earth for about 5–6 times in an elliptical cycle, with 170 km closest and 36,500 km farthest from earth moving towards the lunar orbit.
The propulsion module, along with the lander, after gaining speed, would proceed for over a month-long journey towards reaching the orbit of the moon until it went 100 km above the lunar surface. After reaching the desired position, the lander module would begin its descent for a soft landing on the south pole region of the moon.
The significance of the Chandrayaan-3 mission, unlike its unsuccessful predecessor, is that the Propulsion Module has a payload, SHAPE (Spectro-polarimetry of Habitable Planet Earth), to study Earth from lunar orbit.
ISRO said SHAPE is an experimental payload to study the spectro-polarimetric signatures of the Earth in the near-infrared wavelength range. As part of the SHAPE payload, the Propulsion Module's main function is to carry the Lander Module from launch vehicle injection orbit to lander separation.
PM Narendra Modi tweeted on this Chandrayaan-3 mission: "The 14th of July 2023 will always be etched in golden letters as far as India's space sector is concerned. Chandrayaan-3, our third lunar mission, will embark on its journey. This remarkable mission will carry the hopes and dreams of our nation."