In the bustling city of Kolkata, a name has risen to social media stardom, overshadowing even the most established eateries. That name is 'Nandini's Bhater's Hotel.' This quaint little place, tucked away in the labyrinthine streets of Dalhousie, has drawn long lines of patrons. Nowadays, people are even journeying from far-off Bangladesh to savour the extraordinary flavours crafted by Nandini.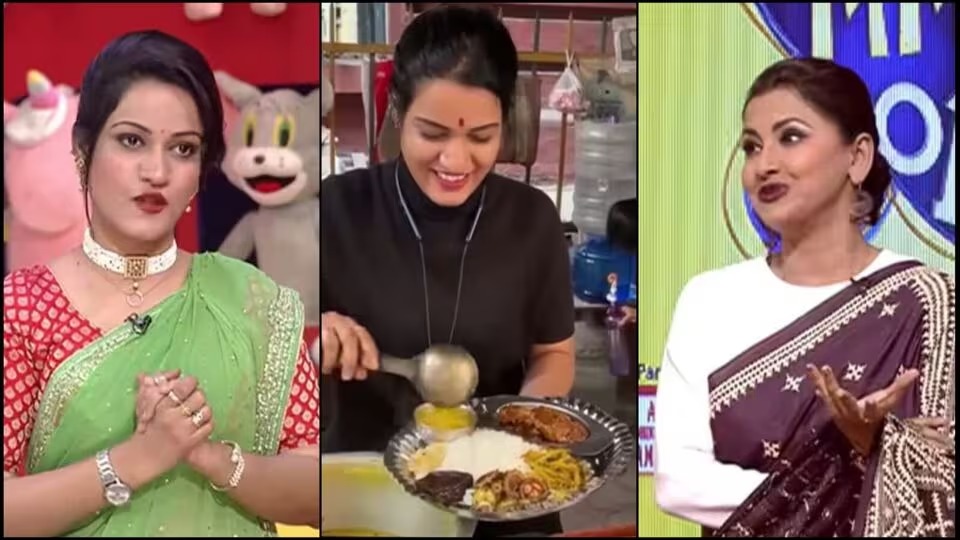 With YouTube food bloggers in town, Nandini's culinary prowess has become a sensation. However, a new challenger has emerged in the Kolkata food scene. Enter a new 'didi' (sister), who has set up shop offering mutton and rice for just 80 rupees, a fraction of Nandini's Hotel's 220-rupee mutton thali. The competition is heating up, and all eyes are on this new didi.
The younger sister says, "I don't know about profit or loss. Didi says we shouldn't worry about that. We should feed people what we can at this price."
The question on everyone's lips is, "Who is Nandini Didi?" No one seems to know her personally. They jestingly suggest that she should come and enjoy their 80-rupee meat and rice platter.
Since the news went viral, Nandini has found herself embroiled in one controversy after another. Occasionally, she confronts visiting YouTubers with heated exchanges, and at times, she engages in debates with elderly patrons. The hotel has become a stage for all sorts of drama.
In one viral video, Nandini challenges a YouTuber, saying, "Maybe two days from now, you won't even be able to see me here. Our nature is such that when we see someone flourishing, we try to bring them down. But let words be; actions speak for themselves."
Nandini's real name is Mamata Ganguly, a fashion design graduate who used to have a promising job in a Bengaluru hotel. But destiny brought her back to Kolkata amidst the pandemic. She gave up her job to be with her family. With dreams of running her own restaurant, she opened this rented space. Mamata envisions building a restaurant of her own someday, fulfilling her parents' wishes.
In a city known for its love of food, Mamata's culinary journey has ignited fervent debates and discussions. It remains to be seen whether she can withstand the challenges and continue to serve her delicious fare to the people of Kolkata.