Arindam Sil, now a well-known director is elated to spend 30 long years in the Bengali film industry. He feels that he has learnt a lot and there is still more to learn. Sil has been directing films for the past five years and all the time he has been learning the subtle aspects of direction. He personally feels that he has just started his career and has miles to go before he rests.
He cherishes his memories of first shot with Indrani Dutta for the series 'Halka Hashir Chokher Jol' by Amal Sarkar. He has been nurturing his acting qualities since years and in that series, he acted out the role of a driver and he thinks that his car is still running.
Aborto (2013), Ebar Shabor (2015), Har Har Byomkesh (2015), Swade Ahlade (2015) (Zee Bangla Original Release), Eagoler Chokh (2016), Byomkesh Pawrbo (2016), Durga Sohay (2017), Dhananjay (2017), Aschhe Abar Shabor (2018), Balighawr (2018), Byomkesh Gowtro (2018) are his directorials.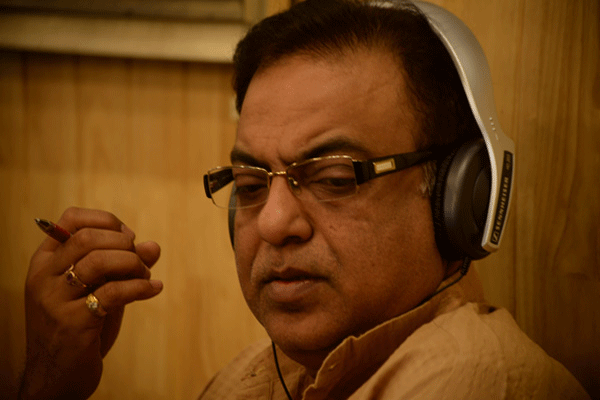 Eagoler Chokh (2016) (cameo), Har Har Byomkesh (2015) (cameo), Shudhu Tomari Jonyo (2015) (Nayantara's Father), Buno Haansh (2014), Kaal Madhumas (2013), Target Kolkata (2013), Asbo Aar Ekdin (2012), Laptop (2012) (Raya's Father), Nobel Chor (2012), Bhalo Meye Kharap Meye (2011), Arekti Premer Galpo (2010), Ekti Tarar Khonje (2010), Sob Choritro Kalponik (2009), Brake Fail (2009), Via Darjeeling (2008), Tolly Lights (2008), Chalo Let's Go (2008), Bow Barracks Forever (2007), The Bong Connection (2007), Bose : The Forgotten Hero (2005), Dwitio Paksha (2004), Mahulbonir Sereng (2004), Annadaata (2002), Debdas (2002) are some of the movies where he showcased his acting skills.