In a remarkable feat, Kolkata has made its mark on the educational front as well. The recently released Annual Education World India School Rankings 2023–24 have showcased several Kolkata schools among the top performers across the country.
This comprehensive ranking evaluates schools from all walks of life, ranging from day schools to boarding schools, international schools to government schools, and even philanthropic institutions.
Most notably, Kolkata boasts a multitude of non-government and government schools on this list.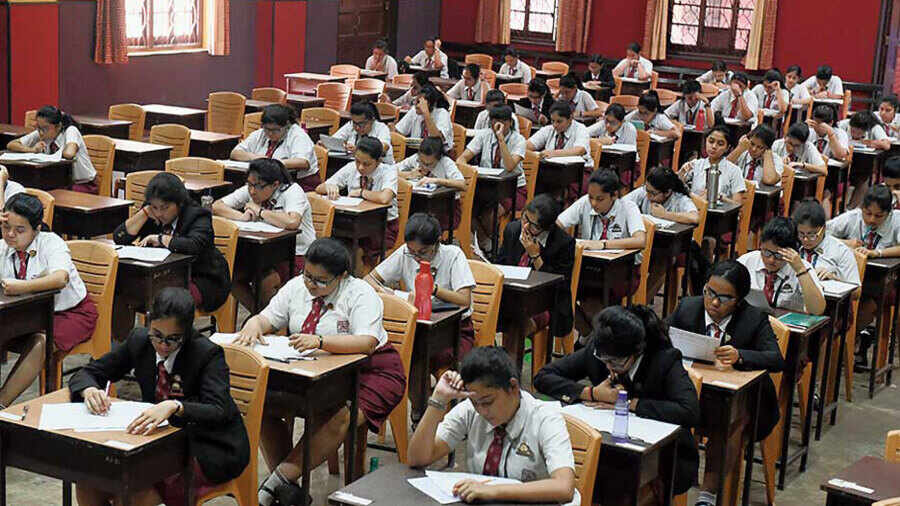 In the category of government schools across India, Kolkata boasts a remarkable presence, with Jadavpur Vidyapith securing the 8th position nationwide. Meanwhile, Kolkata's Future Hope School shines as the 7th-best philanthropic school in the country.
Among girls' day schools, Modern High School for Girls clinches the third spot nationally. On the other hand, Sushila Birla Girls' School secures the 10th position across India.
In the boys' day schools category, Mayo Street's Birla High School impressively ranks 3rd nationwide, while Don Bosco School Park Circus takes the 6th position. Kolkata isn't the only city making waves; Howrah has also made its presence felt, with Liluah's M.C. Kejriwal Vidyapeeth securing 7th place nationally.
Under Vintage Legacy Girls' Day School, La Martiniere for Girls, from Kolkata stands strong at the 3rd position in the all-India rankings for girls' day schools. On the other hand, Loreto House, Middleton, secures the 4th position in the same category.
In the boys' day schools category, St. Xavier's Collegiate School in Kolkata secures the 3rd position nationwide. In the same category, La Martiniere for Boys, Kolkata, impressively ranks 10th across the country.
However, it's worth noting that Kolkata's co-educational schools didn't manage to secure a place in the top ten of the rankings this year. Among the top 100 co-ed boarding schools in India, Kolkata managed to have two schools on the list.
Kolkata's schools have once again demonstrated their excellence in the field of education, showcasing a diverse range of institutions making their mark on the national stage. The city's commitment to quality education is evident in the remarkable performance of its schools across various categories in the Annual Education World India School Rankings 2023–24.