Back in 1919 on this very day took place the gruesome incident at Amritsar's Jallianwala Bagh, the Jallianwala Bagh Massacre. On that day 1,500 people lost their lives in the hands of Britishers. In protest of that incident, one Bengali renounced his Knighthood and another Bengali is in-charge of the memorial constructed in memory of the martyrs of that day. The former is Rabindranath Tagore and the latter, Sashti Charan Mukherjee. Though Mukherjee is dead his descendants have dedicated their lives in serving the memory.
On 13th April 1919 to support Mahatma Gandhi's peaceful protest against the Rowlatt Act, 5000 Indians gathered at the Jallianwala Bagh unaware of the fact that Brigadier General Reginald Dyer and his men have surrounded the Bagh. There was only one exit which was blocked by Dyer's troops. After that Dyer ordered them to shoot indiscriminately on them. They shot around 1650 rounds of bullets killing hundreds.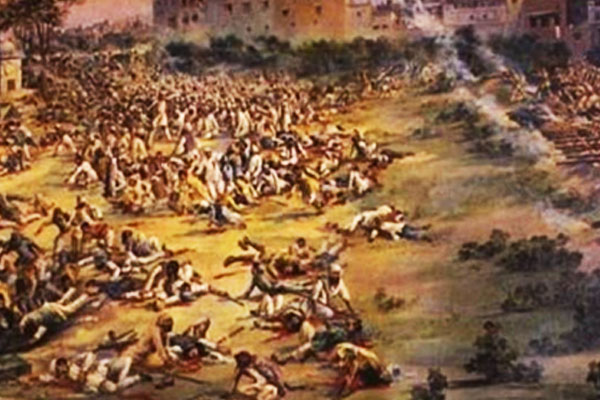 Sashti Charan Mukherjee was among them. He escaped by hiding under the dais. Originally from West Bengal's Hooghly, Mukherjee was a doctor who moved to Allahabad to practice and work with the then president of Indian National Congress and an educationist, Madan Mohan Malviya. His association with the Indian national Congress landed him at the Jallianwala Bagh. He was asked to look for a place for a party meeting in Amritsar.
After the massacre, Sashti like many others were filled with pain and anguish that drove him to acquire the land on which the memorial stands today. Mukherjee approached Gandhiji for help to raise the fund to buy the land. The Britishers wanted to turn that place into a cloth market but fortunately, that idea didn't pan out. Sashti Charan and Gandhiji managed to raise about 9 lakhs and finally bought the land in an open auction in 1920.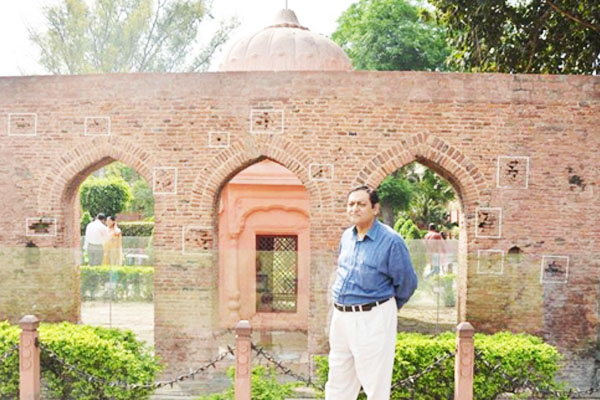 Since then Mukherjee and their family are in charge of the Jallianwala Bagh Memorial. Currently, his grandson Sukumar Mukherjee has taken over the legacy. Sukumar is a former bank employee lives in the single-room quarters with his family near the memorial. And they pay quite a high rent for it, yet they are not bothered by it. They are content with the thought of serving memories of the martyrs. Mukherjee looks after the arrangements for the visitors that come here, including commoners and VVIPs.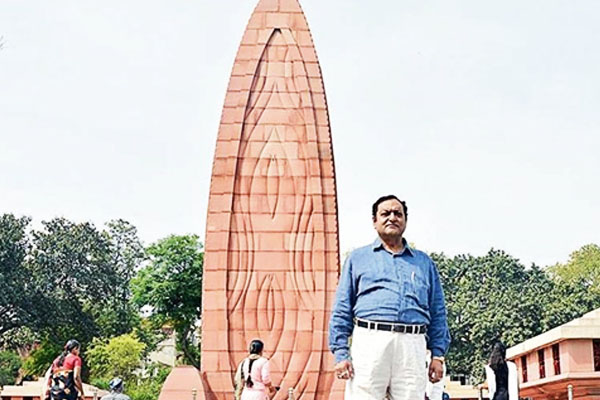 100-years have gone by but the Jallianwala Bagh incident still haunts us. The Jallianwala Bagh trust and the government are trying their best to maintain the memorial and Sashti Charan Mukherjee's family plays an active force behind it. We pay our tribute to the martyrs and our respect to Sashti Charan Mukherjee and his family for their selfless dedication.