Notable film director, playwright, actor, and scholar Girish Karnad left us all on Monday. Winner of Jnanpith Award, Padma Shri and Padma Bhushan was known for his works as a writer. Some of the successful plays that earn him the much-deserved recognition are, "Tughlaq", "Nagmandala', and "Yayati". Karnad was seen in the television adaptation of R.K Narayan's "Malgudi Days", in the role of Swami's father. Girish Karnad made his acting and screenwriting debut with the award-winning film "Samskara" in 1970. The film went on to win the President's Golden Lotus Award for Kannada cinema. Although he is known for his works in Kannada cinema, he has also done some prominent works in the Hindi film industry. Karnad was seen in Nagesh Kukunoor's "Iqbal", which received positive critical acclamation. In addition to that, he did movies like Nishaant, Manthan, Swami, Pukar, Dor, 8X10 Tasveer, Aashayein. Karnad donned the role of RAW chairman in Salman Khan's blockbuster film Ek Tha Tiger and was again seen reprising his role in the sequel Tiger Zinda Hai.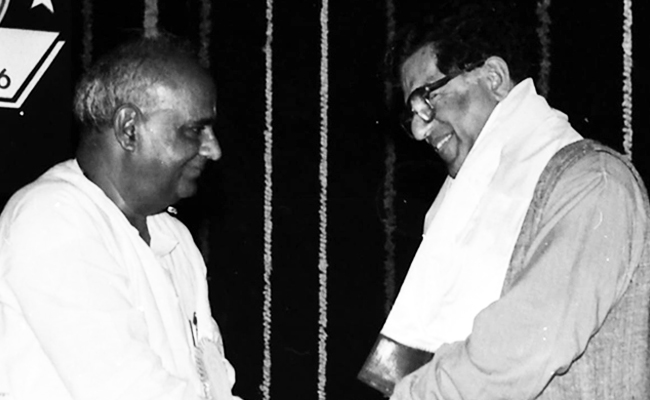 Academically he was a Rhodes Scholar from the Oxford University earning Master of Arts degree in philosophy, economics, and political sciences. During his days in Oxford, he wrote his first play "Yayati", which was critically acclaimed and brilliantly incorporated the themes of history and mythology; which was predominant in his later works. He never backed out of showcasing the socio-political issues in his playwright. He was a man of many qualities and his demise is indeed a great loss.
Girish Karnad was suffering from a prolonged illness which caused his demise. He was 81-years-old. He spent his last moments at his residence in Bengaluru's Vittal Mallya Road. Prime Minister Narendra Modi paying tribute to the great artist through his tweet that said,
Girish Karnad will be remembered for his versatile acting across all mediums. He also spoke passionately on causes dear to him. His works will continue being popular to come. Saddened by his demise. May his soul rest in peace.